Most well-travelled nations revealed in new study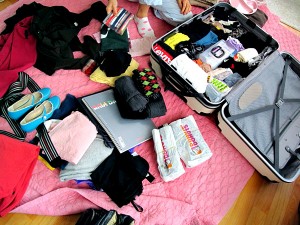 A study carried out by a leading business information service, Timetric, has revealed the world's most well-travelled nations. Scandinavians dominated the list, with Finland, Sweden, Denmark and Norway all featuring in the top 10.
Finland ranked number one, with the average Finn taking 7.5 trips per year. Trimetric has suggested that this is due to a wealthier population and a desire to escape the harsh winter. Due to a high cost of living, those in Scandinavian countries are also more likely to enjoy better value for money when travelling abroad.
The USA followed closely behind Finland, with Americans travelling an average of 6.7 times a year. However, the trips taken by those in the USA were mostly domestic, with less than half of Americans owning a passport, lending itself to why only one in five Americans travelled internationally last year.
On average Brits take less than one international holiday a year
The United Kingdom was not featured in the top 10, and ranked in 13th place, behind countries such as Canada, France, Germany and Australia. Those in the UK took just 2.9 holidays per year, which consisted of 2 domestic trips and just 0.9 international holidays. In contrast to the Scandinavians, this may be due to a lower disposable income in the UK. It is hoped that Brits will be encouraged to take more international holidays in 2015, which can be made possible with budget packages and great value single trip travel insurance.
Although Hong Kong only featured in 6th position, its population took the most international trips, with an impressive 4.3 taken each year. In comparison, they also had the lowest figure for domestic trips at a minute 0.03. Those in Brazil, Indonesia and India took an average of 0 international trips during 2013, and all featured in the bottom half of the list for domestic trips also.
The higher number of domestic trips made by the majority of countries show how they all make fantastic holiday destinations, which can be travelled to with peace of mind using comprehensive over 50s travel insurance.
Image Credit: Anaa Yoo (Flickr.com)