The top 2015 travel trends have been announced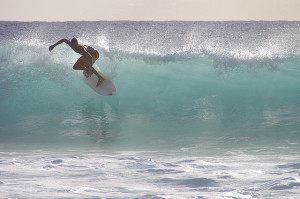 A report by the World Travel Market has revealed what it expects to be the top emerging trends for 2015.
The study says that travellers will now eat meals in private homes to get the real local experience, as well as stay in upmarket hostels, which are now commonly known as 'poshtels'.
While some things like buying annual travel insurance policies will remain high in 2015, another emerging trend that the research revealed is the increased use of new technologies such as smartwatches. The study believes that new technologies such as this will be used more widely by people to plan their potential trips.
Popularity of cycling holiday to rise
Cycling has become a real boom sport in the last couple of years and the World Travel Market research believes that cycling holidays could become more popular than golf tourism in 2015. Another emerging trend that came out of the report is that Africa will become the top surfing holiday destination in the world, boasting great surf along the coasts of Morocco, Senegal, South Africa and Mozambique.
Other developing trends for 2015 include hotel chains offering new reward schemes that will encourage guests to take photos of the hotel that they are staying at, and for these guests to share those photographs via their social media accounts.
The World Travel Market report also believes that India's rail network will welcome more visitors in 2015 due to an increase in bookings online and via mobile devices, while WeChat, which is one of the most popular messaging services in the world, will see more people booking their holidays through the service.
The research also believes that 35 per cent of online travel bookings will be made through mobile devices by 2018, which could also mean that booking travel insurance for cruise tours and other types of holiday insurance may also be made through mobile devices.
Image Credit: Jean-Marc Astesana (flickr.com)