As we start the new year entering another national lockdown, there's been no let-up in the ever changing world of travel. Let's find out about the latest news in the travel industry.
Impact of Brexit
As of 1 January 2021, the United Kingdom officially left the EU.
One of the biggest changes is the introduction of the UK Global Health Insurance Card (GHIC). The GHIC gives UK travellers access to state-provided healthcare in most countries in Europe, and has replaced the former EHIC (European Health Insurance Card).
If you still have a valid EHIC card, you can still use this to access free or reduced cost healthcare in most countries in Europe. Once expired, you can apply for a new GHIC. Your current EHIC or GHIC will not cover you in Norway, Iceland, Liechtenstein or Switzerland.
For more detail read about thee changes Brexit has on travel.
National lockdown means no travel
Holidays will be on the minds of many, but with another national lockdown being imposed by the government, non-essential travel has all but halted across the country.
The FCDO advise any UK nationals that are legally permitted to travel abroad to follow their latest guidance.
Those classed as high risk from coronavirus have been advised to take extra steps to protecting themselves.
If you're looking for help or support with shielding, you may want to take advantage of the government shielding support service. If you meet the criteria you can use the service to ask for:
Priority access to supermarket deliveries

Help and support from local authorities
The Maldives hits top spot for bookings
Research by travel company Club Med as reported by Sky News shows far-flung destinations such as the Maldives and Mexico taking top spots for bookings by Brits looking for a sunny getaway this year.
It's thought that these higher priced holiday destinations have become more affordable as a result of holidaymakers saving and/or cancelling holidays during previous lockdowns.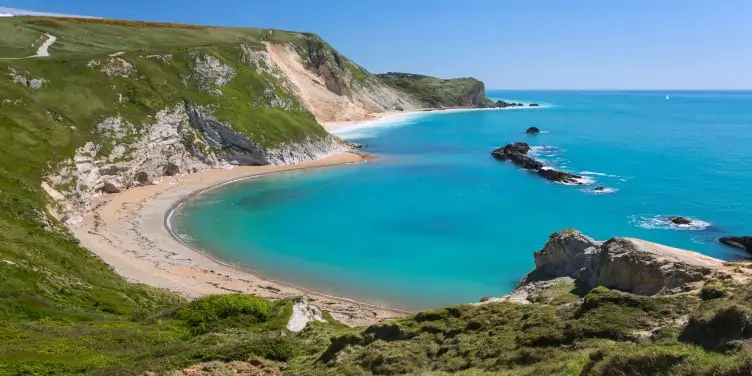 World's longest signposted footpath nears completion
The world's longest signposted footpath, which spans over 2,795 miles of English coastline is set to be completed this year.
The England Coast Path has been 10 years in the making. The route will take you down winding paths as close to the coast as possible.
Interesting landmarks include Lulworth Cove on the South West Coast Path. As one of the very first sections of the England Coast Path to open, you can explore the Jurassic coast for fossils along the way!
Other sections of the record breaking path are also open– see the different regions on the England Coast Path website for more details.
Oxford/AstraZeneca vaccine rollout
The Oxford/AstraZeneca vaccine rollout is well underway, with Wales already delivering 70,000 of 275,000 doses as of 11 January 2021.
UK vaccinations are on course to reach 200,000 a day which is really positive news for the start of the new year.
Hopefully this means travel will be back on the agenda for many of us later in the year.