5 Of The Best Places To Look For Great Travel Deals Online Internet Holiday Deals For The Over-50s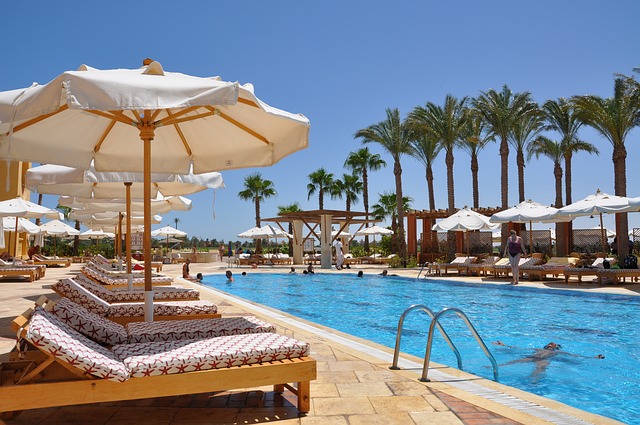 Computer-savvy seniors can access great over-50s travel deals on the Internet, including packages offering mobility care and holidays for single seniors.
With 7 out of 10 holidaymakers now choosing to book their holidays online, it seems that traditional high street travel agents are being forgotten about, as customers turn to Google and travel review sites such as Trip Advisor to help them select the best destinations for their getaways.
It's not just the younger generation that is utilising the Internet, but also the senior generation who have become increasingly computer-savvy in recent years and are using the web to do everything from renewing their passports to buying travel insurance for multiple trips online.
Here we've selected 5 of the best places to look for great senior travel deals online.
Tripadviser
Tripadviser has a dedicated senior travel forum where holidaymakers share their experiences and review travel companies. Also, many of the hotel and holiday reviews, which are now considered trustworthy and reliable, are described as "for seniors" or "senior friendly".
One of the biggest benefits of using Tripadviser is that it provides direct contact information for many hotels and cottage owners, which means you can save money by cutting out the travel company.
SilverTravelAdvisor.com
Silver Travel Advisor is in partnership with Age UK charity and is a travel review and advice site for the over 50s. It prides itself on being the 'voice for mature travellers'. Those who have special travel requirements due to limited mobility or care needs will have no problem finding a holiday through Silver Travel Advisor, as they have partners such as Enable Holidays who are able to assist appropriately.
They also have a range of holidays available for 'Solos' – single people aged 50 and over –  who may like to book one of their popular golfing, tennis or walking breaks. If you sign up to the Silver Travel Advisor newsletter, you'll gain access to some massive savings and discounts from all of their various partners.
CheapOAir.co.uk
CheapOAir is a website that regularly publishes details of flight deals. Unfortunately, not all international flight companies offer a senior citizen discount anymore, but those that do will be clearly marked on this site. They also offer money-off coupons for seniors who wish to book flights and holidays through their company.
It's a good idea to call their booking and information line on 0203 514 8100 to check for the most up-to-date deals, in case they've not had the opportunity to promote them on their website yet.
WarnerLeisureHotels.co.uk
Warner Leisure offers hotels and breaks for seniors over the age of 55. As they say, 'it's all for grown-ups!' Their offers page includes last-minute options as well as early bird discounts for deals in 2016 from as little as £35 per person.
SecretEscapes.co.uk
Whilst not exclusively for the senior traveller, anyone can benefit from this membership website which offers deals on 4 and 5 star luxury accommodation at up to 70% off the regular price. The way this happens is through flash sales that occur each week. All you need to do to sign up for free is an email address. The site offers a best price guarantee, meaning that you won't be able to find a cheaper price elsewhere.
Customers that prefer the face-to-face booking approach of a travel agent may be saddened by the demise of the high street travel chains, but those who are not comfortable using a computer to book their holiday can always seek assistance from a family member to get a great Internet holiday deal, or even telephone a customer service helpline.
Image credit: www.pixabay.com