Is it safe to travel to Greece in the wake of its economic crisis?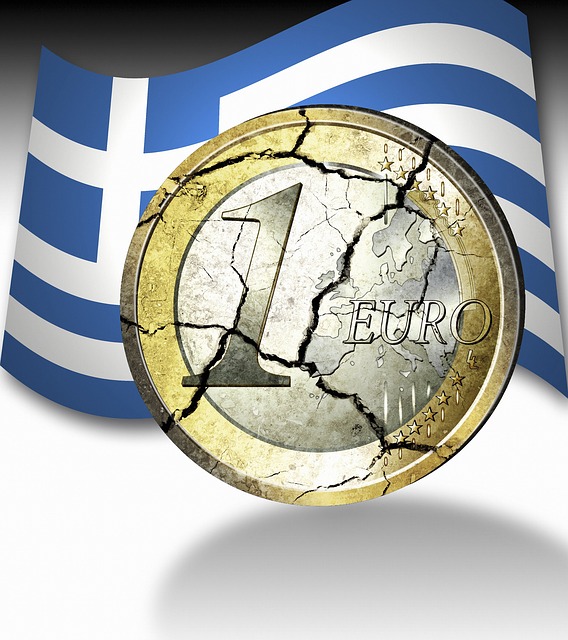 As the economic crisis in Greece deepens, many holidaymakers are starting to worry that their plans may have to be put on hold. Following the news that many banks are closing down while the government try to take control of the economic crisis, there is great uncertainty regarding the availability of cash in the country.
The biggest risk to travellers is not being able to withdraw money from cash machines. In the UK we are so used to paying for almost everything by debit card, it is easy to forget that in many countries, including Greece, cash is still used for the majority of transactions.
The economic crisis in a nutshell
So, what has happened in Greece to cause such a major economic crisis? Well, Greece is suffering a major debt crisis, one far worse than the situation we are experiencing in Britain.
Greece went through a phase of rapid economic growth on the back of a property boom and increase in internal investment. However, the economy collapsed, and many companies, households and banks fell into negative equity. Suddenly, the whole country owed more money than it was worth.
When a country has its own currency, the currency depreciates under these circumstances and this helps to rebuild the economy because net exports start to increase and domestic industry also benefits. This is because businesses and individuals can no longer afford to import, meaning they purchase domestic products.
Unfortunately, Greece is tied to the Euro, so this process could not happen. For the past five years the Greek government has been borrowing funds to pay off its banks. Bailout funds, which amount to hundreds of billions of euros, have failed to stabilise the economy.
Greece failed to make an IMF debt repayment on 30 June, making it the first developed nation to miss a payment. June 30 also marked the end of Greece's bailout deal with the Eurozone – and this has been keeping Greece's economy afloat.
Greece introduced stringent austerity measures in 2011, which led to widespread protests and some rioting. Austerity helped to reduce Greece's primary deficit from €25bn in 2009 to €5bn in 2011, however, this led to a deepening of the recession.
In June 2015, Greece was forced to close its banks and stock markets. This action was to prevent foreign investors withdrawing their funds, and also to prevent Greek nationals from sending their investments and assets overseas.
The current plan is to re-open Greek banks and stock markets on July 7th, although Greek nationals will only be able to withdraw 60 euros a day.
Take cash on holiday
Greek is a very popular holiday destination for our more mature customers, many of whom take out our over 50s travel insurance before travelling. Unsurprisingly, many travellers are concerned about their forthcoming trips to Greece. Your travel insurance will cover you for stolen money, but remember, there is a cash limit on our insurance policies.
It is therefore advisable to take great care with your cash. Split it between companions and keep some in the hotel room, ideally in a safe.
Our suggestion is that you take enough euros with you to cover emergencies, unforeseen circumstances and any unexpected delays – this is also the advice of the Foreign Office. It is also recommended that you take with you a selection of notes, with most of your cash in €5s, €10s and €20s.
Also take with you several methods of payment; multiple debit and credit cards is best. Card processing services may also become limited, returning Greece to a cash society.
While the daily cap of 60 euros only applies to domestic banking customers, there is always the risk that cash machines will have no money in them at all and those that do have money will have long queues.
Consider An All-Inclusive Holiday
If you wish to book a holiday in Greece, the safest option at the moment is to book an all-inclusive hotel package. If the hotel has a good restaurant and great facilities, you can enjoy all your meals at the hotel while exploring the local area or hitting the beaches between meals.
That being said, the Greek government recognises the importance of its tourism industry and is taking measures to ensure that holiday makers have access to cash, products and services.
Elena Kountoura, Greece's minister of tourism, has also said that tourists who are planning to visit will not be affected by the events and will continue to enjoy holidays in Greece without any problems.
Strong pound
For Brits travelling to Greece, there is one big advantage at the moment: the pound is surging against the euro, making holidays all over Europe much cheaper for us!
Image Credit: Pixabay.com