Top 10 travel experiences for over 50s revealed in study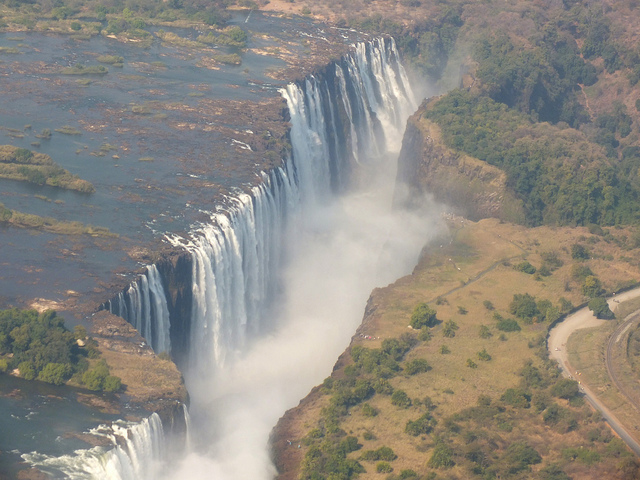 Visiting the Victoria Falls and seeing the Northern Lights have been revealed as the top two travel experiences for over 50s in a new independent study.
The research, which was conducted on behalf of Fred Olsen Cruise Lines and surveyed 1,000 people, compiled a list of the top 10 travel experiences for 50-59 year-olds.
Getting over-50 holiday insurance and travelling to see the Victoria Falls was the number one travel experience for the over-50 respondents, whilst heading to Norway to search for the Northern Lights was the second most popular travel experience amongst those surveyed.
Cruising the Mississippi was another popular choice
Third in the most popular travel holidays list for over 50s was cruising down the Mississippi on a steamboat. Swimming with dolphins in the Caribbean and visiting the Valley of the Kings in Egypt rounded off the top five experiences.
Although getting annual travel insurance and travelling regularly to Tenerife for a holiday is hugely popular with British travellers, it comes as a surprise that travelling through the Esperanza forests and lunar landscape of Mount Teide on the Canary Island was the sixth most popular travel experience with respondents.
An article on the Daily Express website also revealed that visiting the Monaco Grand Prix in France came seventh in the list, taking a cable car ride to Table Mountain in South Africa was eighth, visiting Machu Picchu in Peru in South America came ninth in the list and celebrating Mardi Gras in New Orleans in the USA was the tenth most popular travelling experience amongst those surveyed.
This latest news comes just days after it was announced that people are set to withdraw money from their pensions to spend it on dream holidays.
This study by the Association of British Travel Agents (Abta) found that a third of people who said they were going to take money from their pension pot were planning to spend it on a holiday.
Image Credit: Chris Parker (flickr.com)