The top 10 travel destinations for the over 50s: what are your favourite places to visit?
Ten exciting destinations for the over 50s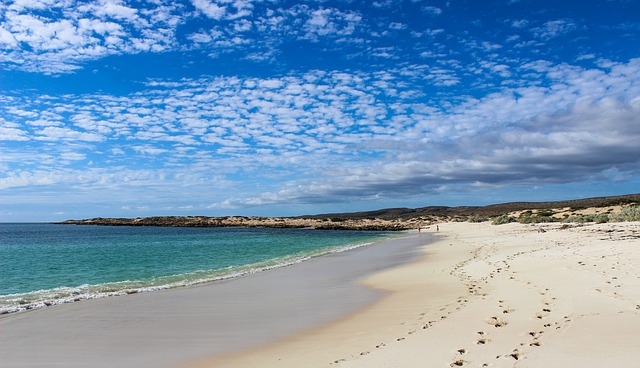 Over 50s are broadening their travel horizons and a recent report, published in the Express, revealed the most popular long-haul destinations where over 50s are jet-setting off to. While the promise of white sand and blue sea proved popular, with locations the Seychelles and Maldives coming out on top, culturally rich countries such as China and Japan also made the Top 10.
Here is the full list – who knows, it might offer some inspiration for your next trip! All of these destinations should be covered by insurance for travellers over 50, but always check your policy before you travelling.
The Top Ten Travel Destinations for the Over 50s
Seychelles
It's no surprise that the exotic Seychelles topped the list. This group of 115 islands in the Indian Ocean offer an idyllic getaway, promising golden beaches and coral reefs. For the more active traveller, the island also offers jungles and nature reserves for hiking, with much colourful flora, fauna and exotic wildlife to be enjoyed.
Maldives
Another idyllic location! Who wouldn't dream of relaxing on a remote tropical island, with nothing to do but sunbathe and snorkel? For the more adventurous, the Maldives offer world-class diving. Luxury hotels and restaurants make this an ideal location in which to celebrate a big birthday or special anniversary.
USA
From bustling New York, bohemian San Francisco, and the windy city of Chicago, to the beaches of Florida, the fall colours of New England and the great open plains of the Midwest, the USA offers a staggering range of locations. Wherever you chose to go, you are guaranteed quality accommodation, hearty meals and warm hospitality. Why not take a classic American road trip? The Californian coast or New England are ideal locations for this sort of adventure.
Mauritius
A Volcanic island in the Indian Ocean, Mauritius is a small country that packs a big punch. Whether you are looking for golden beaches, hikes through the jungle or colourful towns to explore, then you'll find what you're looking for on the island. With a range of luxury accommodation on offer, you will see why Mauritius is so popular with Honeymooners.
Bahamas
This group of 700 islands nestled between Florida and Cuba made the top 5. This is hardly surprising, when you consider the tropical scenery and colourful culture of this beautiful country. With an endless number of idyllic beaches and historic sites to explore, this destination has something to offer the whole family. A wide range of accommodation means that there's something for all budgets; from guesthouses to luxury all-inclusive resorts.
Barbados
Barbados is the most popular Caribbean destination to make the top 10. Whilst golden beaches and colonial architecture are some of the island's highlights, it also has many activities for the more adventurous traveller. From zip wires through the jungle to river-tubing, bungee-jumping, speed boating, or even a trip on a submarine: the possibilities for fun and adventure are endless.
Cuba
This romantic island is everything you'd imagine: classic cars, rum cocktails and infectious music. Whether you want to explore the colonial streets of Old Havana, go hiking through the island's interior on the trail of its revolutionaries or relax on powder-white beaches, Cuba is a holiday destination that you'll never forget.
Singapore
The most popular Asian destination in the top 10, this tiny island state has much to offer: from famous Marina Bay to the iconic Raffles Hotel, colourful Chinatown and exotic Little India. An excellent location for the shopaholic!
Japan
Japan conjures up images of exotic landscapes, Buddhist temples and ancient sites – and it doesn't disappoint! From the historic city of Kyoto to the bustling metropolis of Tokyo, Japan has a lot to offer the traveller who loves culture, history and hiking.
China
It's no surprise that China made the top 10. This country's iconic sights, including the Great Wall of China, Tiananmen Square and ancient Forbidden City are on many a travellers' bucket list. Just don't forget your hiking boots!
There are many reasons why over 50s are becoming more adventurous with their travels. Part of the reason is that many holidaymakers have become bored with the same European destinations, but cheaper travel insurance for mature travellers may also be encouraging more people to spread their wings.
Image Credit: Pixabay.com