Travel Advice for Those With Stomach Cancer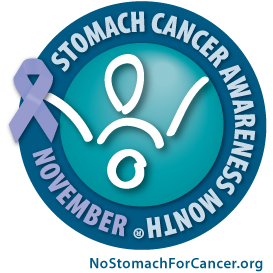 Your Illness Doesn't Need to Hold You Back
Stomach cancer isn't easy to live with, let alone plan a holiday with. With the right preparations though, it isn't impossible.
It may be a difficult disease to live with, but with the right care and planning, there's no reason why you should let stomach cancer hold you back from doing something such as going on holiday. With November being Stomach Cancer Awareness Month, what better time could there be than to take advantage of the information out there and plan your travels? Yes, your trip may require quite a bit of organising – but it's not out of the realms of possibility. In this blog, you'll find out everything you need to know about travelling while living with stomach cancer. See our cancer cover page for more information on travelling with cancer.
Stomach Cancer and Its Effects
Stomach cancer is a relatively uncommon form of cancer, with around 7,000 people being diagnosed with it in the UK each year. For those people though, life is often turned completely upside down. Gruelling treatment, operations and the psychological effects of suffering from cancer all play a big part in this.
When a healthy person is feeling a little low, they often book themselves a holiday to relax and unwind. With so much going on in their life though, someone with stomach cancer may feel as though that isn't an option for them. Well, that's simply not the case. You just need to do a little more preparation first.
What You Need To Do
So what should someone with stomach cancer consider before travelling? Well, first of all, they should have a chat with their cancer specialist. Some treatments may leave you feeling a little run down, and you may be better off waiting a little while after a course has finished before you travel. Your dietary requirements may be different too, so tell your doctor about the local cuisine where you're travelling. Of course, you should also find out where the nearest hospital is to where you're planning to stay. You may not feel comfortable staying anywhere too isolated, just in case you need some medical treatment while you're on holiday.
It's important to listen to your body too. Long haul flights and certain activities may be too much for you to cope with. Just take things one step at a time, and don't push yourself. Anyway, sometimes the best kind of holidays are the ones where you don't have to do much at all! You should also make a checklist for things like medication and special equipment, so that you're totally prepared for your trip.
Getting Insured
If you are travelling with cancer, then it is so important that you are insured. Avanti travel insurance is the perfect companion for those with extra health concerns. Covering a wide range of illnesses and medical conditions, it will give you the peace of mind to enjoy your holiday fully. If you're unsure about whether you'll be covered, or just want to find out a little more – then get in touch! Our dedicated customer service team will do all they can to answer your questions and set you up for the trip of a lifetime.
Bon Voyage!
Whether you're heading off on a city break or a beach holiday, there's no reason why stomach cancer should get in the way of you having a good time. We all deserve a break sometimes, and those who are living with a disease that can be so difficult to cope with even more so. As long as you consult your doctor and make all the correct preparations, you can look forward to enjoying a great trip – and letting cancer take a back-seat for once.