Looking For A Tranquil Holiday? Discover These Peaceful Locations
Relax And Enjoy Some Of The Most Peaceful Holiday Destinations In The World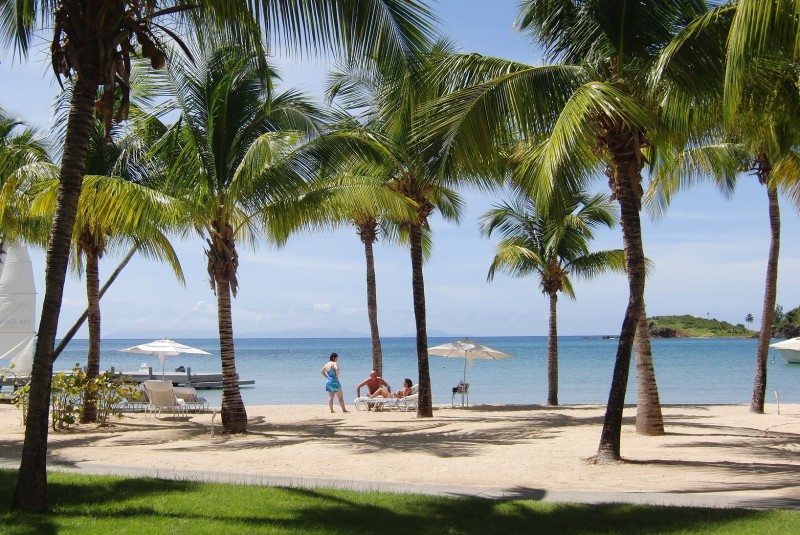 If your life is full of the stresses and strains of modern life, sometimes you simply want to take some time out to relax and unwind. Unfortunately, many of the conventional holiday resorts and destinations seem to concentrate on lively atmospheres and pounding music – great if that's what you want, but what about if you don't?
We've come up with a list of peaceful holiday destinations to give you an idea of what is available to those of us who want a little more relaxation from their time abroad. Let's dive straight in.
Galley Bay, Antigua
The Galley Bay Resort and Spa is the perfect location for a restful break away from the hurly-burly of home. Sweet little cottages make for original accommodation during your stay at this beautiful beach resort and the food here is to die for. Activities are available, but for those who wish to take in some deep relaxation, the spa is the place to head for. Massage and body therapies will ensure that you are fully pampered while you are here.
Bohemia Suites And Spa, Gran Canaria
Despite being situated in the ever-lively resort of Playa del Ingles, the Bohemia Suites and Spa offer you the chance to relax in contemporary style. This boutique hotel is adult only and it offers its guests magnificent views across the Atlantic Ocean and the dunes of Maspalomas. The spa offers all of the usual services as well as authentic massage therapies from Thailand, making the Bohemia Suites a true haven for relaxation.
Secrets, Dominican Republic
Luxury is top of the list at Secrets Royal Beach Punta Cana. The Preferred Club offers guests the chance to take this to the next level and enjoy an upgraded suite, special concierge services, and access to the resort's exclusive lounge. The Secrets Spa is huge, with over 17,000 square feet dedicated to making you feel as relaxed and pampered as possible.
Five gourmet restaurants cater for your inner foodie too, or you can even arrange for a private meal to be served either in your suite or on the beach. Whatever you desire, the staff at Secrets will do their utmost to make it happen.
Aquila Elounda Village, Crete
The immaculately whitewashed bungalows that greet you when you first arrive at Aquila Elounda Village give you a sense of calm that will stay with you for the duration of your holiday. The private beach provides you with the perfect place to relax and enjoying the glorious weather, and the three restaurants in the resort all serve high quality cuisine that you can enjoy as the sun goes down.
If you do feel the urge to do something more energetic during your holiday, there is a water sports and PADI diving site on site for you to take advantage of.
The House, Barbados
The House is regarded as a retreat rather than a resort and it is the ideal place for a relaxing holiday. The stunning white sandy beaches of Paynes Bay are just a few steps away from your accommodation and the beautifully kept tropical gardens make for an idyllic setting. This is the Caribbean at its finest.
As with all trips abroad it's vital that you have sufficient cover for your holiday so be sure to check out the latest prices for single trip insurance before you leave.