World Tourism surpassed 1.1 Billion in 2014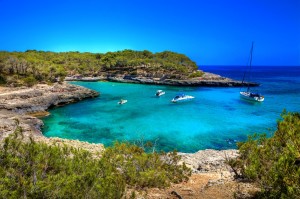 The level of global tourism surpassed 1.1 billion during 2014, indicating a healthy rise of 4.6 per cent in comparison to the previous year.
It comes after the World Tourism Organisation (UNWTO) released the latest edition of the World Tourism Barometer, which found that Europe continued as the world's most visited region. Overall, international tourist arrivals reached 1,138 million during the year, with the 4.6 per cent rise representing an extra 51 million tourists – the majority of which would have likely taken out full medical travel insurance cover before jetting off.
Combining rich history with fantastic landscapes, it should come as little surprise that Europe welcomed more than half of all the world's visitors during the year. Northern and southern Europe as well as countries in the Mediterranean saw the biggest rate of growth.
The increase marked the fifth consecutive year of growth since the economic crises of 2009, and tourism officials are already looking positively towards the year ahead.
Ebola outbreak didn't deter visitors to Africa
Despite the well-reported outbreak of Ebola during 2014, the threat of infection did little to stop visitors to Sub-Saharan Africa, which actually reported an overall increase of visitors of 3 per cent for the year.
While Europe was the most visited region, it was the Americas which saw the biggest rise in visitor levels with a collective 7 per cent increase. North America saw an 8 per cent increase and the growth in Mexico reached double figures. It saw an extra 13 million international tourists heading to the region, raising the overall level to 181 million.
If you are looking forward to exploring beautiful areas of the world on a holiday this year, be sure to book your holiday insurance for over 50s through Avanti for complete peace of mind wherever your journey takes you.
Image Credit: Leoks (Shutterstock.com)