Spain sees record tourism numbers for August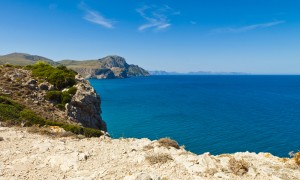 Spain has reported record tourism numbers for August 2014, cementing the nation's status as one of the most popular holiday destinations in Europe.
According to data collated by the Spanish tourism ministry, the country attracted well over nine million foreign tourists during August, the highest ever figure for a single month. It sets up what could be a record year for tourism in the country, with the surpassing of last year's record of 60.6 million visitors potentially offering a substantial boost to the economy.
With Barcelona, Malaga and Costa Blanca among the raft of beautiful destinations that Spain is home to, it's hardly surprising that millions head to the nation in search of beautiful sunshine and the chance to relax. Because of the low prices commanded by many of these hotspots, combining them with cost-effective travel insurance cover for over 60s means that holidays here are often cheaper than many destinations across Europe.
When looking at the figures closer, the number of foreign tourists rose by 8.8 per cent in August compared to the same period last year. It helped Spain rank as the third most popular holiday destination in the world, falling behind only France and the United States which ranked first and second respectively. The most popular regions were Andalusia, the Balearic Islands and Catalonia.
British Tourists flocking to Southern Europe
Dissecting the information further, Britain led the way in terms of the tourism numbers, with 2.14 million visitors recorded. Many visitors from France and Germany also found Spain irresistible, with 1.98 million and 1.29 million holidaymakers respectively heading to Spanish shores during the month.
If you are looking to discover for yourself what has helped Spain prove so popular for holidaymakers over the years, be sure to take out a yearly travel insurance package to ensure you can enjoy your getaway with complete peace of mind.
Image Credit: Pep Fuster (Shutterstock.com)