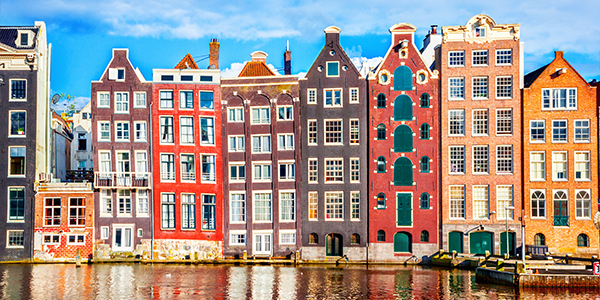 Top destinations for 2018
If you need some travel inspiration for 2018, here are some ideas for you. It's an interesting year for each of these destinations, for very different reasons.
Amsterdam
There's a new direct Eurostar route from London to the Dutch capital which is due to start running from spring 2018. The journey should take around four hours, and will offer a welcome alternative to taking a flight. Amsterdam is a great place for a short break at any time of year.

Valletta, Malta
Valletta, the tiny medieval capital of Malta, is a UNESCO World Heritage site and a 2018 European City of Culture. The walled city dates back to 1565 and has hundreds of events planned to celebrate the year, both in Valletta itself and across Malta. Highlights include the opening of festivities on January 20th, Carnival in February, and various mass music and dance events.

Mauritius
2018 is the 50th anniversary of Mauritius gaining independence. Formerly under British rule, the tropical island is in the Indian Ocean and is famed for its luxury hotels and white sandy beaches but, if you feel like exploring, it also offers plenty of interesting things to see and do. Highlights include a perfectly preserved Creole mansion, one of the world's best botanical gardens and the National History Museum, where you can learn about the dodo, the island's famous extinct species.

Pyeongchang, South Korea
The Pyeongchang Winter Olympics take place in February, putting South Korea's Gangwon province in the limelight. The region is a top winter sports destination and a new high-speed rail link whisks visitors from the capital Seoul direct to Pyeongchang in just 69 minutes. The South Korea ski season runs roughly from mid-November until March.
Wherever you go on your travels this year, be sure to have comprehensive travel insurance, just in case the unexpected happens!