It's not difficult to plan and book independent travel these days. As long as you have internet access, there's a world of holiday options at your fingertips. But you need to spend time researching your trip to make sure that it all works out as you'd like it to.
Here are my top tips for planning independent travel.
When to go
Once you've decided where you'd like to travel, work out when you'd like to go. If you're flexible with dates, it will help you to save money on your bookings. Avoid travelling during the school holidays if you can, as prices are always higher for those periods.
Check what the weather's like for when you'd like to visit, to make sure that it's a good time for the kind of trip that you're planning.
Transport options
Work out how to travel to your destination, comparing cost, convenience and total journey time. Is it best to go by plane, car, ferry, train, bus, or a combination of these?
If you're flying, think about airport transfers at either end – if you need to hire a car or use public transport, book ahead if you can, to save time and find the best deals.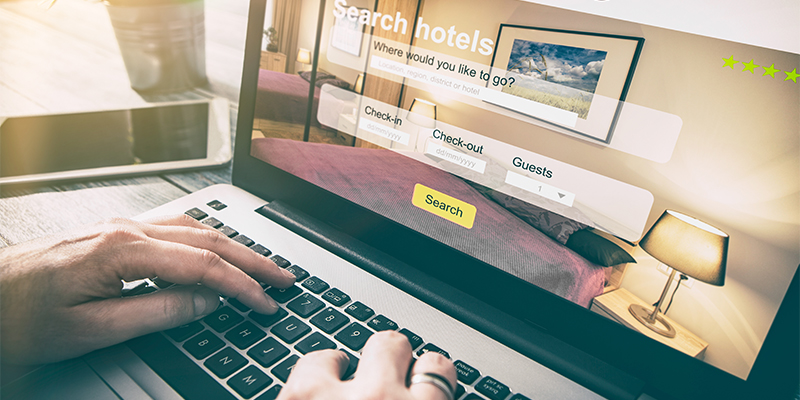 Flights
Use a few different flight comparison sites to find the best options. Once you've found your ideal flight using the comparison sites it's a good idea to look for that flight on the airline's website as it may be cheaper to book with them direct. Be sure to tell your airline about any dietary or special assistance requirements when you book.
Accommodation options
To work out where to stay, think about what's best for you – it may be a hotel, a self-catering villa or apartment, a hostel, a mobile home, or something else. Read reviews from trustworthy sources, such as Lonely Planet, The Telegraph Travel section and professional travel journalists and bloggers, and ask your family and friends for recommendations. When you find the right place see if they have a website as booking direct may be cheaper than going through a booking site.
How to pay

Pay for your trip by credit card so that you have the protection of the Consumer Credit Act – but pay your credit card bill off each month in order to avoid fees.
GHIC
If you're travelling within Europe and you're a UK citizen, apply for a free GHIC card, which replaced the EHIC when the UK left the EU. This gives you free or reduced-cost healthcare in certain European countries. If you click on a link which asks you to pay for this card, you're in the wrong place – don't be tricked into paying for it!
Travel Insurance
Make sure that you have travel insurance which covers your destination and any planned activities. Have your insurance in place from when you book, just in case there's a problem and you aren't able to travel. That way you'll have cancellation cover in place.
That's it, those are my top tips – wherever you go, I hope that you have a great trip!