10 top tips for driving in Europe
How to ensure your European driving holiday is stress-free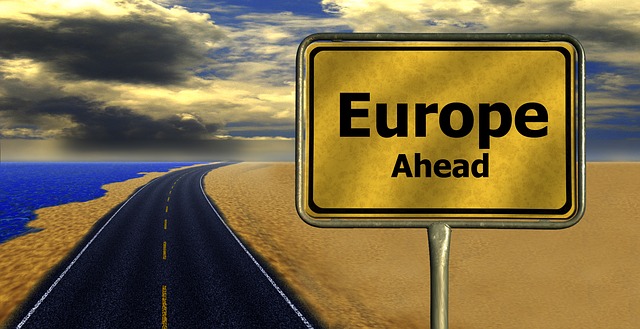 While it's a great way to see a country, driving abroad can be daunting for the uninitiated. Follow our European driving tips and you'll soon be raring to go.
Driving abroad can be a really positive experience, giving you more freedom to plan your own route and enabling you to really explore the country you're visiting. However, if it's your first time driving in Europe, it can feel a little daunting.
Our top ten tips for driving in Europe will help make sure you're fully prepared and ready to approach your holiday with confidence.
Get your documents in order
When driving abroad you may be stopped and asked to produce your documents, so make sure you have them readily to hand. At the very least you should carry your driving licence, vehicle registration document and motor insurance certificate. Some countries may also require you to have an International Driving Permit. Check before you travel
Protect yourself
If you're taking your own vehicle to Europe, your current motor insurance may only cover you for third party damage. If you require additional cover, for theft or accidental damage for example, make sure you contact your insurance company before traveling. As with any holiday abroad you should also ensure you have adequate travel insurance. Our travel insurance specifically for the over 50s can help cover you in case of accident, illness or other emergency.
Buy a GB sticker
If you're driving your own car you will need to display a GB sticker. Failure to do so you could face a hefty on-the-spot fine. However, if your car has europlates you don't need to display the GB sticker, as long as you're driving within the EU.
Do your homework
The last thing you want on your holiday is an encounter with the police, so make sure you're aware of the local driving laws before you travel. For example, in France you must have a breathalyser in the car when driving, and many European countries require drivers to carry a warning triangle in their vehicle.
Plan your route
Getting lost while driving in a foreign country can be a stressful experience. You can minimise the chance of this happening by thoroughly researching your route before you leave. If you're using a sat-nav, make sure it's set up to operate in the country you're visiting, and don't forget to take some road maps to use as back-up in case you lose signal.
Don't drink and drive
This one may sound obvious, but many European countries have lower drink-drive limits than we do in the UK so you could find yourself accidentally falling foul of the law and facing stiff penalties. The safest approach is to avoid alcohol altogether before getting behind the wheel.
Pay the toll
Many European roads operate toll booths, so it's worth collecting loose change to ensure you can pay your way. Some toll roads require you to display a sticker (which you can often buy at border crossings and service stations) rather than paying at a booth, so make sure you do your research.
Keep to the right
All countries in continental Europe drive on the right hand side of the road. Of course, most people already know this but it can be surprisingly easy to forget when undertaking a familiar manoeuvre, such as leaving a car park or approaching a roundabout.
Exercise caution
When driving in Europe, it pays to expect the unexpected. Different countries have different driving styles so exercise caution and use your common sense. It is also worth remembering that speed limits in Europe tend to be higher than in the UK so you may find other vehicles approaching you more quickly than you are used to.
Take regular rests
Tiredness can cause accidents, and driving long distances in an unfamiliar country can really take it out of you. Take regular rests and, if possible, share the driving with somebody else to ensure you remain alert.
By doing your research and using a bit of a common sense, you can ensure that your driving holiday in Europe is a successful one, presenting you with the perfect opportunity to get off the beaten track and create your own adventure.
Image Credit: Pixabay.com