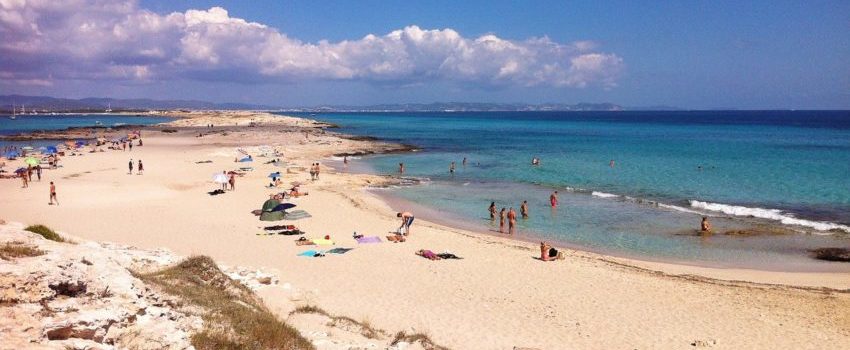 Three European Waterside Resorts You Must Visit
Waterfront Resorts In Europe
For many people, a holiday is not complete if there is not access to water. Whether it be the sea or a lake, there is a waterside resort to suit all tastes in Europe.
Whether you're into water sports and swimming or admiring the sea from your sun lounger, everyone loves to be beside the sea. In this post we feature our top three waterside resorts in Europe. Don't forget your swimsuit and travel insurance!
Gecko Beach Club, Formentera
The Gecko Beach Club is located in Fromentera, one of Spain's Balearic Islands. A real hidden gem, you'll need to hop on a boat from nearby Ibiza in order to get here. But once you arrive, you'll realise it was worth the journey! Boasting luxurious rooms in neutral colours, this resort is located directly on the beach. Daybeds are scattered around the large pool, with curtains you can draw for an afternoon nap when the sun becomes too hot. An excellent restaurant serves an international menu, while the bars serve brilliant cocktails.
If you feel like working off your lunch, you can also sign up to one of the resort's yoga classes – think downward facing dog overlooking the sea! For the best view book a Beach Suite, which has a huge terrace over the water.
Lake Bled, Slovenia
Moving from beaches to lakes, Lake Bled is surely one of the most stunning in Europe. In underrated Slovenia, this lake is idyllic in the summer time when it is safe to swim in. Surrounded by the Alps and a scattering of medieval castles and churches, this emerald-green lake is picture perfect. You will see why it is a popular location with honeymooners! In the summer there are many outdoor activities on offer, including hiking, biking and almost every type of water sport. In the winter, there are many opportunities for skiing in the vicinity.
Though there are many types of accommodation on offer in the area, we rate this private beach house which sits right on the shore of Lake Bled. Available for families of four to book through Airbnb, the idyllic wooden cottage features a private dock for sunbathing, swimming and fishing. If you get bored of swimming, you can go for a wander around the sculpture park which surrounds the cottage, offering 8,000 square meters of gardens filled with statues and other fascinating art works.
Hotel Ego, Galicia
Galicia, situated on the Atlantic coast of North-Western Spain, is criminally underrated. It's famous for its many beaches which have been ranked amongst the best in the world – including the Cies Islands, known as the 'Spanish Caribbean'! There are dozens of similarly idyllic beaches in Galicia, but one of our favourites is Viveiro in the Lugo province. This mile-long beach is situated on a stunning inlet surrounded by lush hills. The waterfront offers a selection of bars and restaurants selling the wine and seafood that this region is famous for – octopus is a local speciality, which is best washed down with some of the region's white wines.
Viveiro makes a great base for a beach holiday, as the coastline of this region is scattered with beaches and medieval towns to explore. Stay in the stylish Hotel Ego, which boasts panoramic views over the sea. Its award-winning restaurant is one of the best in the area.
Wherever you stay this summer, make sure you take out travel insurance for water sports, as you never know when you might decide to enjoy some of the great activities that are often on offer. Terms and conditions apply.