Thousands of British skiers risking huge bills by not getting travel insurance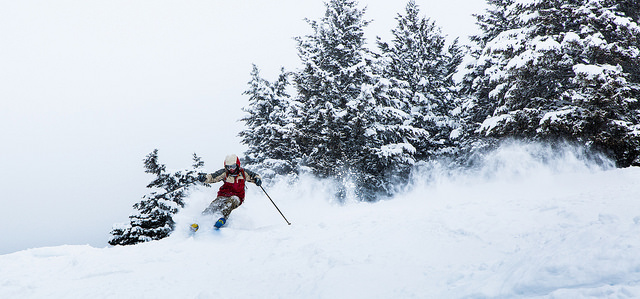 A study by the Association of British Travel Agents has revealed that despite this year's ski season claiming the lives of 75 people in the Alps, around a third of British skiers do not take out a travel insurance policy for their winter holiday.
A person who fails to buy specialist winter sports insurance risks receiving a huge bill should they get injured on the slopes and this year has seen many accidents occur both on-piste and off-piste. In fact, sustaining a head injury during a skiing holiday in the US can add up to a bill of over £145,000, or from £33,000-£81,000 for bone fractures.
An article on the Guardian website has created a guide for skiers and snowboarders to stay safe on the slopes this year and here we have listed what we feel are the three most important.
Get travel insurance and check it
No matter whether it is a single trip or multi trip insurance policy that a person takes out, the Guardian notes that skiers and snowboarders need to check their insurance policies to see what activities they are covered for, especially if they will be taking part in a range of sports and activities during their winter holiday.
Buy an airbag
Skiers and snowboarders that will be venturing off-piste are advised to buy an airbag to protect themselves should an avalanche strike. Although airbags are not fail-safe, they do improve a person's chances of surviving an avalanche.
Wearing a helmet is a must
With the Michael Schumacher accident hitting the headlines there has been an increase in the use of helmets for skiers and snowboarders alike. Despite this there are some winter sports enthusiasts that refuse to wear a helmet, but the guide on the Guardian advises anyone going on a holiday to the slopes this year to wear a helmet as it protects people against brain injuries, fractures of the skull and in worst case scenarios; death.
Image Credit: Zach Dischner (flickr.com)