Thinking of Visiting Italy? Be Sure to Pay These 5 Attractions a Visit!
Our Favourite Italian Travel Destinations
With stunning scenery, incredible food and inimitable culture; Italy remains a firm favourite amongst UK travellers.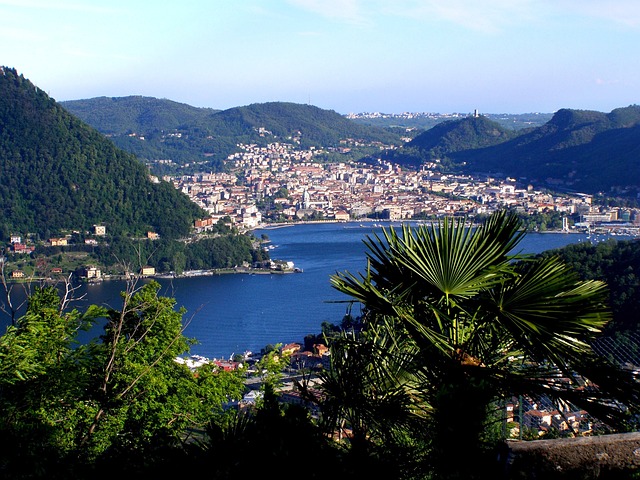 Are you thinking of making a trip to Italy this year? Well, you're in good company as it's the fifth most visited country in the world, welcoming 47.7 million visitors according to a World Tourism Organisation study. So what is it about this Italy that is so special? Well, there's the food, culture and of course, some of the most iconic attractions the world has to offer. We've picked five of our favourite places to visit in this wonderful country.
Lake Como
Lake Como is one of the most picturesque spots in Italy. Not too far from the city of Milan, it's a place steeped in natural beauty and history. The lake itself is 50km long and its southern end forks into two 'legs', with the beautiful town of Bellagio nestled in between. You can take in the beauty of the lake from a stunning waterside villa, or from the water on one of the many boat and ferry trips.
Leaning Tower of Pisa
Want a postcard worthy snapshot to show your friends and family when you get home? Then the Leaning Tower of Pisa is perfect. Situated in the city of Pisa, it's part of a large cathedral complex. Its characteristic tilt is down to inadequate foundations on one side where the ground was too soft to support the tower's weight. It's open to the public after long conservation works, although there are controversial plans that may see it turned into a luxury hotel!
Pompeii
Pompeii is perfect for those who are interested in both history and the wonders of the natural world.  Destroyed by the eruption of Mount Vesuvius and buried under ash for over a thousand years, it allows us to see how people lived, and ultimately died, in 79AD. Many objects and buildings have been preserved and casts of the victims show us the true power of Mother Nature. Nearby Herculaneum offers a fascinating historical insight too.
Vatican City
The Vatican City is the home of St. Peter's Basilica, The Sistine Chapel and the Vatican Museums – all rich in art and history. If you want to see some of Michelangelo's most famous works, then this is the place for you. At just 110 acres and with a population of 842, it's the smallest independent state in the world. One of the holiest sites in Roman Catholicism, people of all religions are wowed by its splendour.
Grand Canal, Venice
If you want to view a city from a completely different angle, then a trip along Venice's famed Grand Canal will be right up your street. Whether you explore it by water bus or from the romantic comfort of a traditional gondola, you'll be amazed by the buildings that line this waterway. If you prefer to follow the canal on foot, look out for beautiful landmarks like the Rialto Bridge as you explore.
Explore all that Italy has to offer
With so much to see and do, it's no wonder than travellers flock to Italy in their millions. If you're planning on joining them, then our single trip travel insurance will give you all the protection and peace of mind you need to enjoy your trip. So whether it's culture or scenery you're after, in Italy you'll be truly spoilt for choice. Just don't forget to send us a postcard!
Image Credit: pixabay.com