Thinking About Booking A Long Distance Cruise? Here's What You'll Need To Pack
Your Packing Guide For A Long Distance Cruise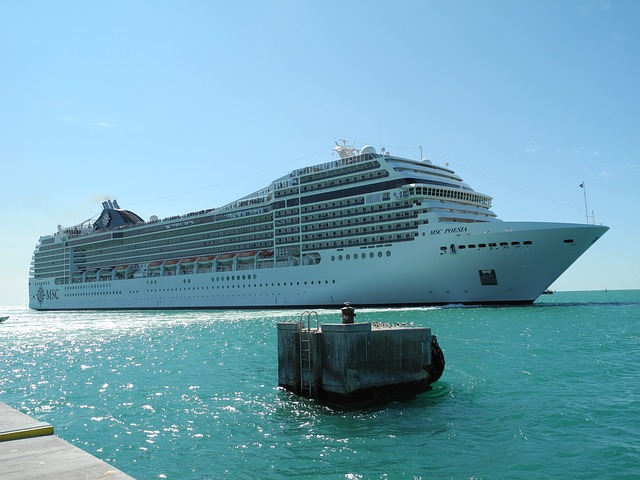 If there's one part of our holiday that we all dread it's packing. What to take? What to leave behind? It can all get a little too much, and that's when you're only going away for a week! What about a long distance cruise that could go on for 30 days plus?
The mere thought of it is enough to send even the most ardent traveller into a spin, so we thought we'd create a quick list of tips that will help you pack without the panic. Let's get started:
Create A List
Although this may seem like adding work rather than making things simpler, creating a packing list is a great way to ensure that all eventualities are covered. Start making your list well before you are due to start packing and you can add things that you'll need as they come to mind.
Include everything, from toiletries to medication. Clothing-wise you should consider the activities you will be doing while away. Will you be doing water sports? Attending the captain's ball? All this will help to make sure that you have everything that you need. Be thorough, you can always take stuff out if you feel you have too much.
Clothing
While this may seem obvious, it's important to remember to pack for the climate you are heading to, not the one that you are leaving behind. Check the dining schedule of your cruise operator too so you can make sure that you have enough formal wear for those special evenings.
A mixture of casual wear, smart casual and formal is well advised for any cruise, and remember that you can always have your clothing laundered whilst you are on board.
Essentials
If you forget to pack your favourite shirt it really isn't that big of a deal. However, if you forget your passport you're in trouble. Common things to take with you are:
Passport
Visas
Airline tickets (should you be flying to your starting destination)
Cruise tickets
Drivers licence
Proof of insurance, such as your travel insurance for cruises documentation
Credit cards, cash, travellers cheques
Medical history
Contact numbers for any lost items such as credit cards
Emergency numbers to call at home
Any medication you may need
Some travellers even go as far as photocopying their essential documentation so that they have a copy of their passport and tickets in each of their bags. Should any go missing or they lose the originals that they are carrying, they then have some back up to hand that will enable them to continue their journey with the minimum amount of fuss.
Miscellaneous
Many of the sundries that people choose to bring will be personal to you. Some people wear watches or sunglasses, others don't, so creating a definitive list will really be down to your own personal needs.
However, there are a few things that can come in handy for all cruise travellers:
Guidebooks and maps
Phrasebooks
Reading material
All chargers needed for electrical goods
Plug adaptors
Camera and memory cards
Multi plug adaptor
Cable ties to secure luggage on your return
Ear plugs
Insect repellent
Sun screen
Knowing what to bring with you on your next cruise needn't be a nightmare. Being prepared is the key to successfully packing your bags, and doing so will leave you free to enjoy your time at sea in a stress-free manner. After all, it is supposed to be a holiday!