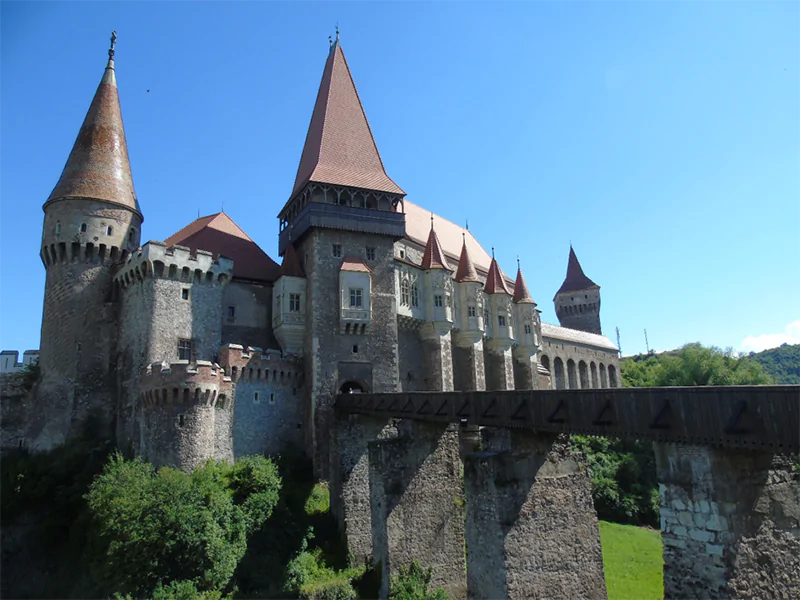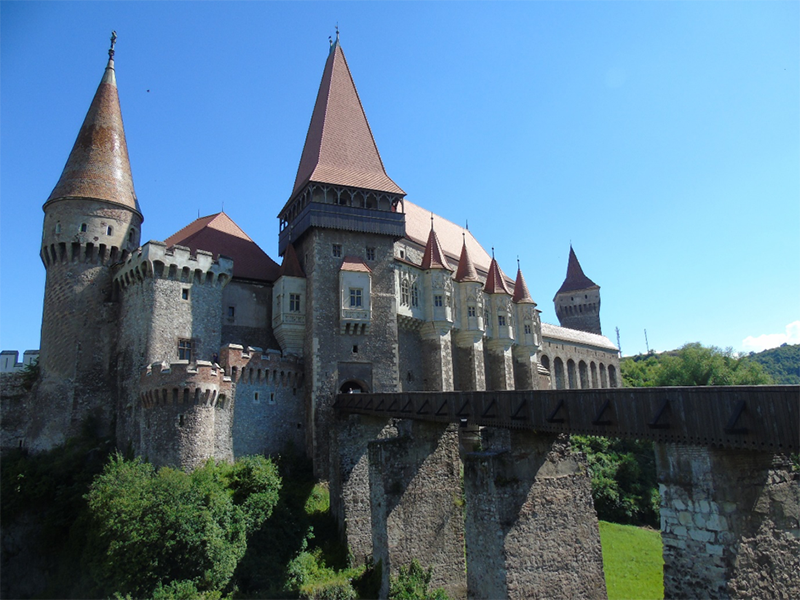 Fairy tale castles, magical mountain ranges, incredible natural beauty, some of the most spectacular wildlife in Europe, great cosmopolitan cities filled with history and culture, and endless adventure. Romania really is the emerging destination in Europe, but I can't imagine it will stay that way for long! Social media feeds are already filling fast with pictures of people immersed in the beautiful scenery of Transylvania, and it is so easy to see why, it is spectacular!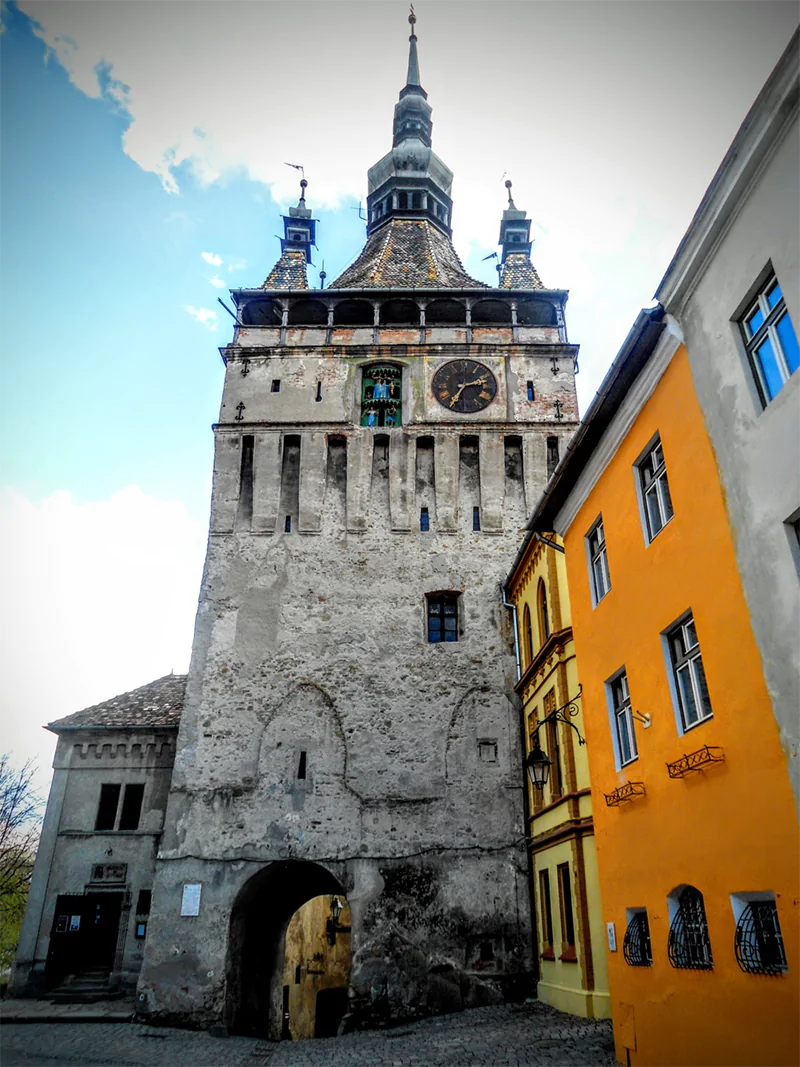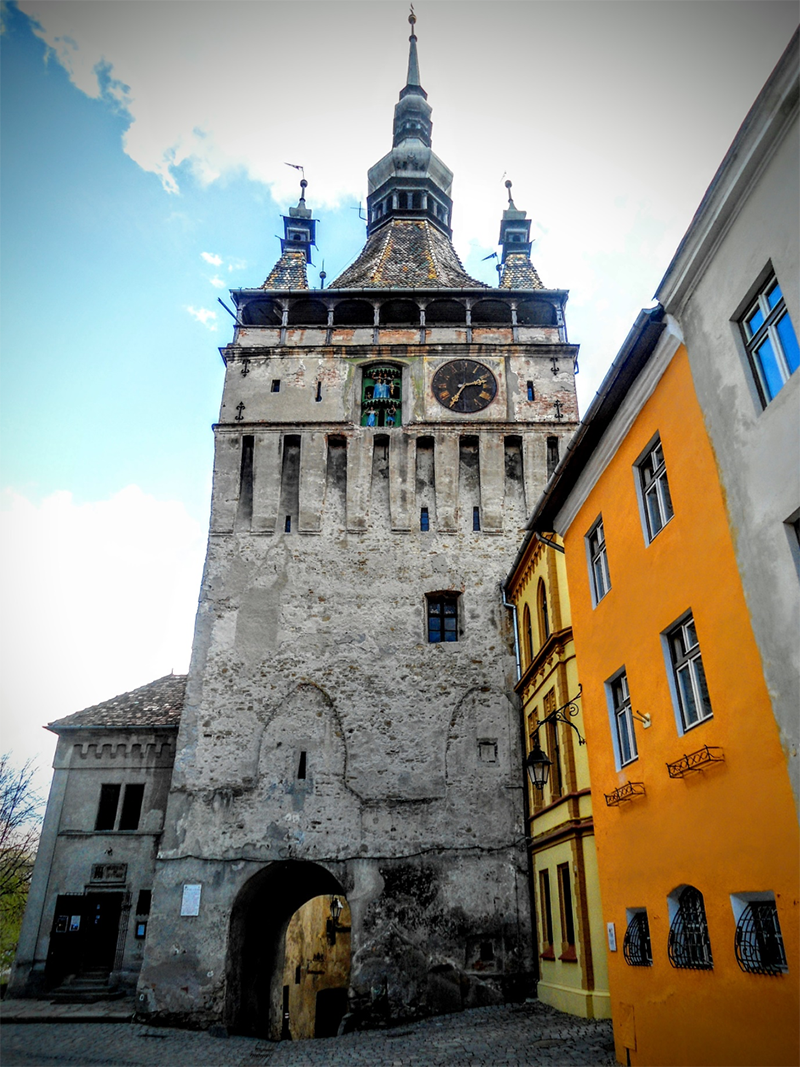 In the past travel to this area may have been focussed around following the stories of Dracula and vampires, and this can still be done, and there are lots of (slightly cheesy) souvenir shops and tours which will cater for this still, but there is so much more to discover here.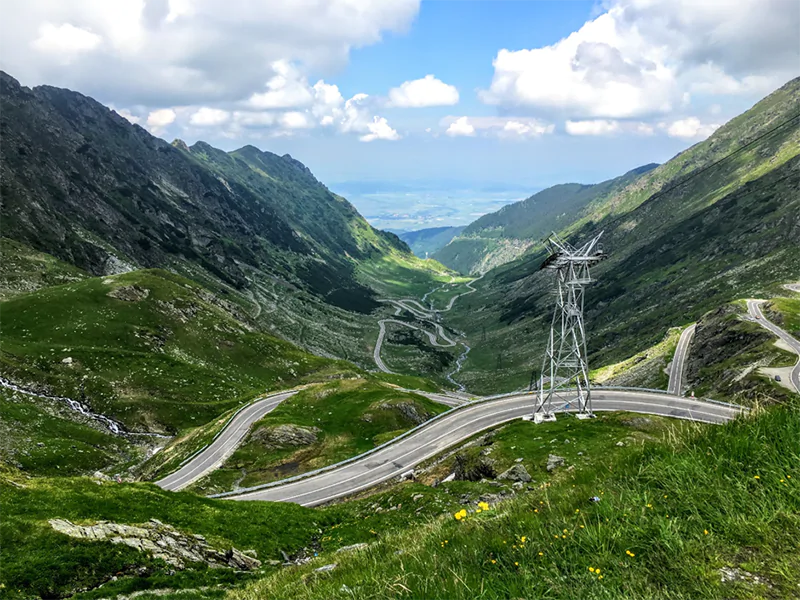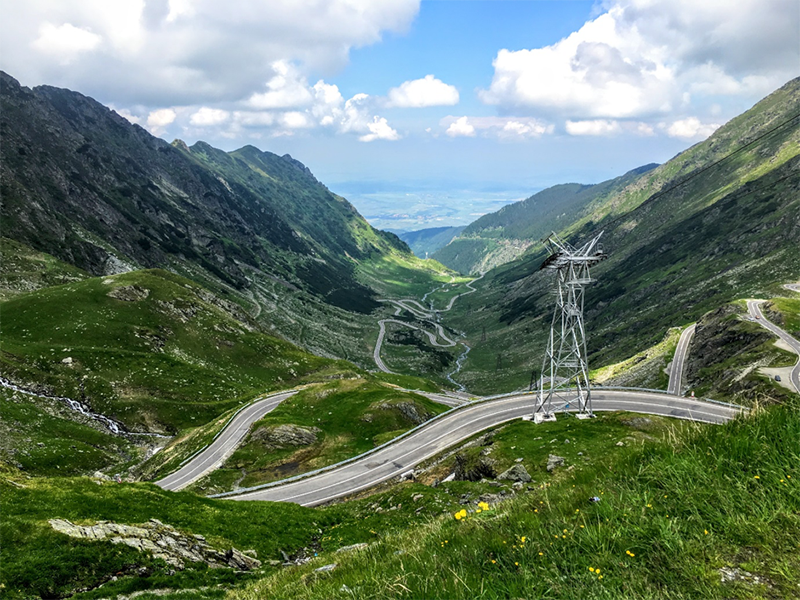 The communist era Transfagarasan Highway twists and turns its way for 90km up and over the 2000m high Fagaras mountains near to the lovely city of Sibiu. No special vehicle is needed to take the road, just perhaps a bit of courage, but you are rewarded with one of the best road trips ever! Top Gear did an episode on this where they searched for this fabled best road in the world, it's a must do experience.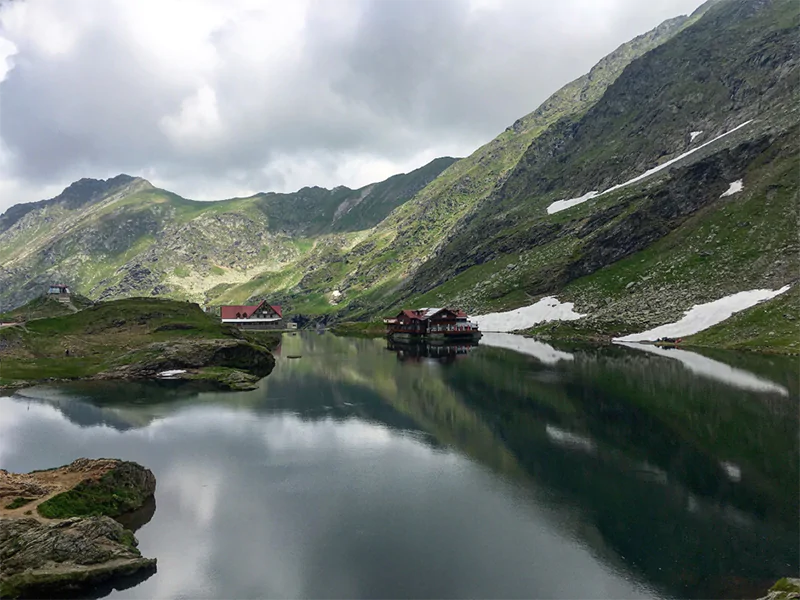 At the top the views around the Balea Lake are pretty special. We loved enjoying the local delicacy Kurtos Kalacs whilst taking in the scenery here. Kurtos Kalacs is a kind of pancake or doughnut mix which is wrapped around a wooden cylinder and then cooked over charcoal so the outside goes crispy and is usually coated in sugar and cinnamon or walnut…when bought fresh and warm…this is so good!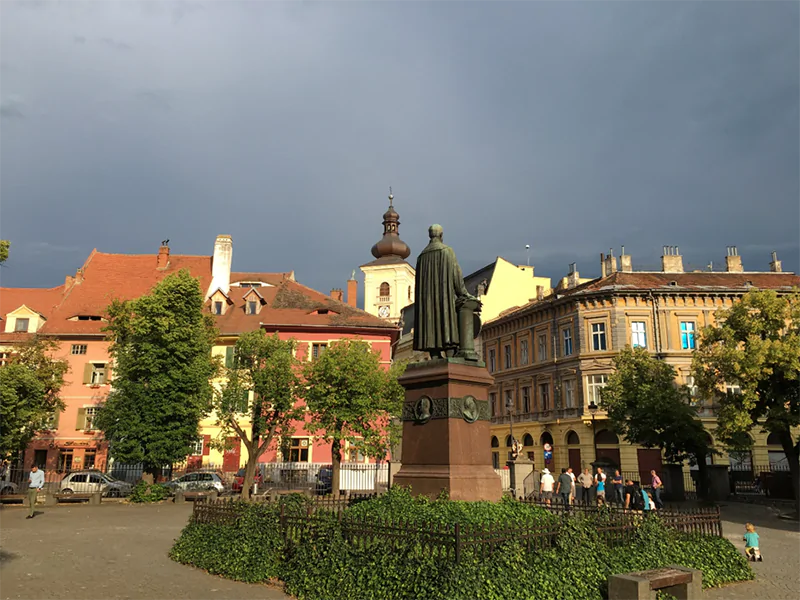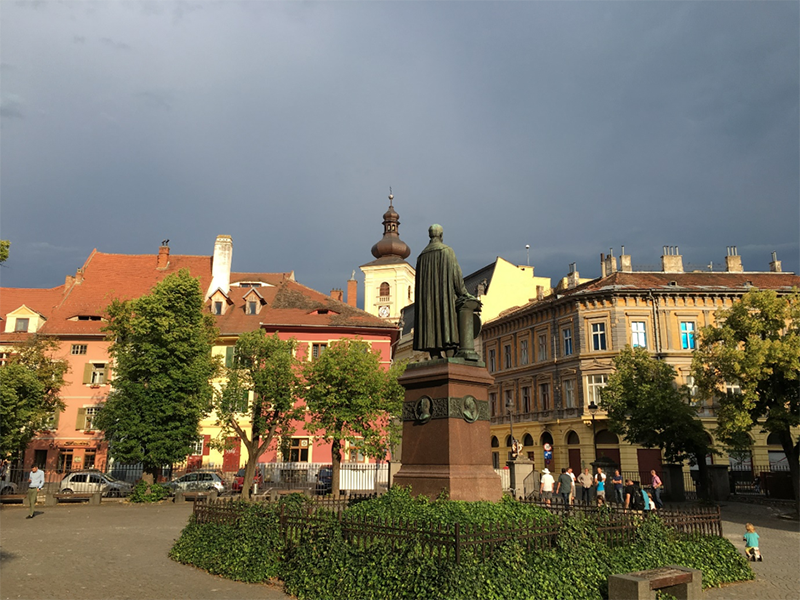 Sibiu, not far from the start of the Transfagarasan Highway is one of our favourite cities in the area to spend time in. The 2007 European capital of culture really has a cosmopolitan feel, it's 3 interconnecting squares encircled by café and restaurant terraces, I love it here! It plays host to some really cool events too, we have happened to be here twice during the Transylvanian International Film Festival. The whole city seems to head to the main square for outside film screenings, really great fun!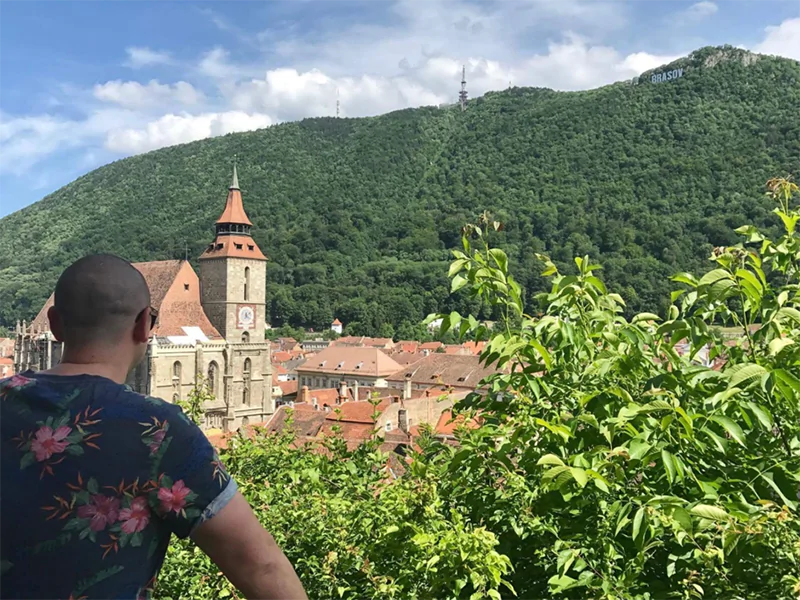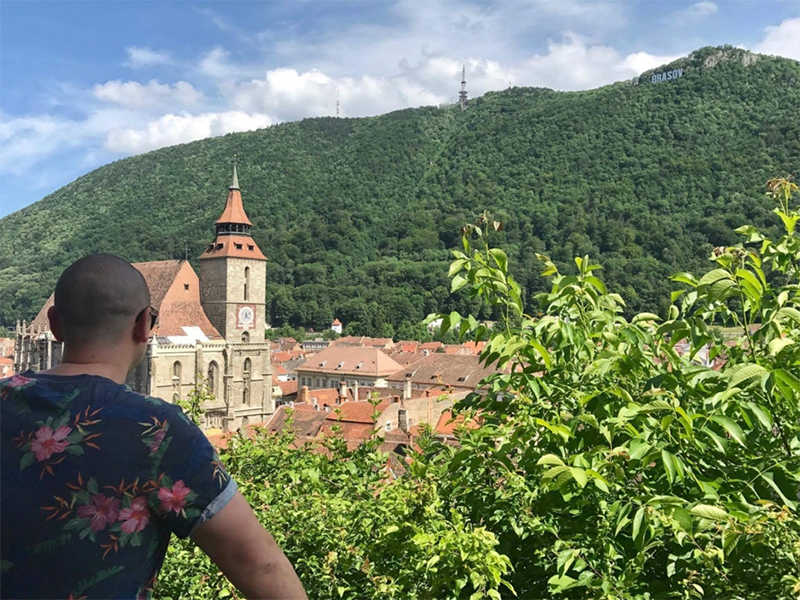 Brasov and Cluj are two other cities which are really great places to explore and spend time with loads to see and do. The walled city of Brasov in particular, with its location surrounded by mountains is pretty spectacular. Filled with history and stories of Vlad Tepes stalking the streets with his city guard, it makes for an interesting visit. There are some very good restaurants here too, don't miss Sergiana, an atmospheric underground restaurant serving the best of traditional Romanian dishes. Nearby Poiana Brasov comes to life during the winter months, a lovely little ski resort with some awesome views over the city.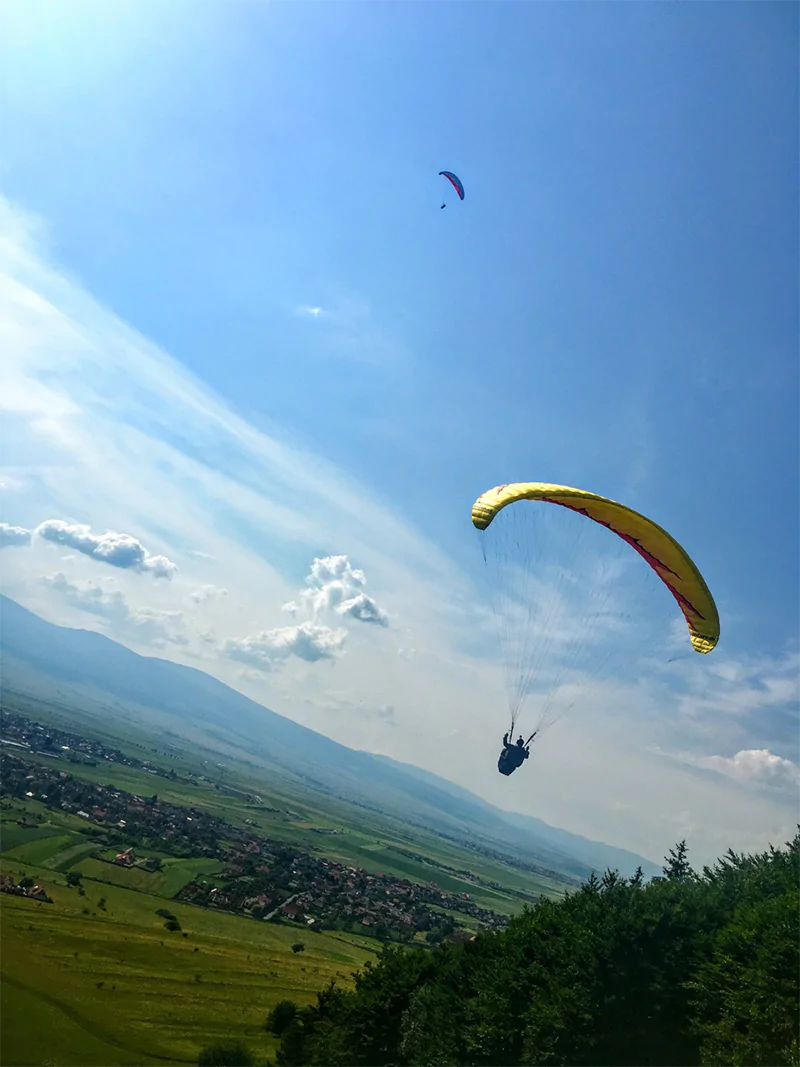 For those who are looking for new experiences, or something to get the adrenaline going, Transylvania is quickly becoming a centre for adventure sports. Within an hour from Brasov on our recent visit we were able to try Paragliding for the first time. We also tried out stand up paddle boarding in the St Anne Lake. A lake formed in the crater of a dormant volcano!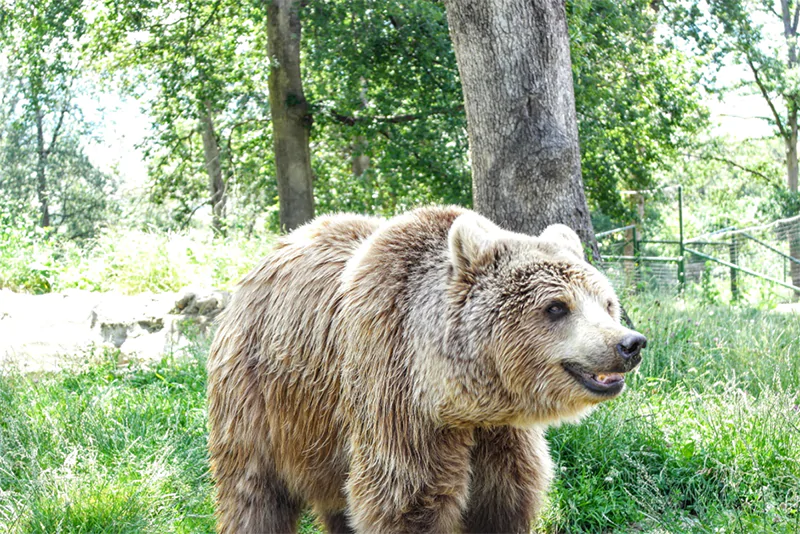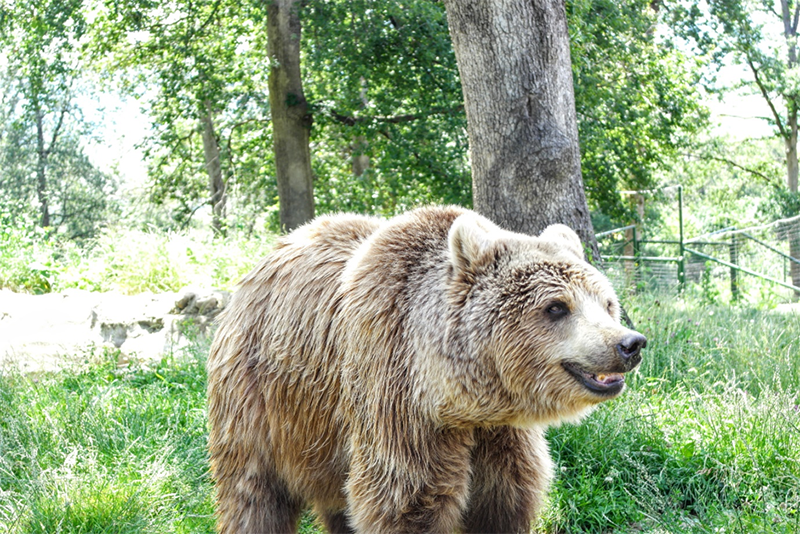 For wildlife there can be no more spectacular place in Europe. Romania has the highest concentration of wild carnivores in Europe with the population of brown bears booming, wolves and Lynx, along with a stunning variety of bird life. The range of eco-tours available grows and grows each year and for those hoping for wild encounters there are loads of opportunities. The Libearty Bear Sanctuary in Zarnesti is a brilliant place to see these awesome animals close up. Here bears that have been rescued roam in a beautiful mountain location and visits are in a guided group tour only, another must!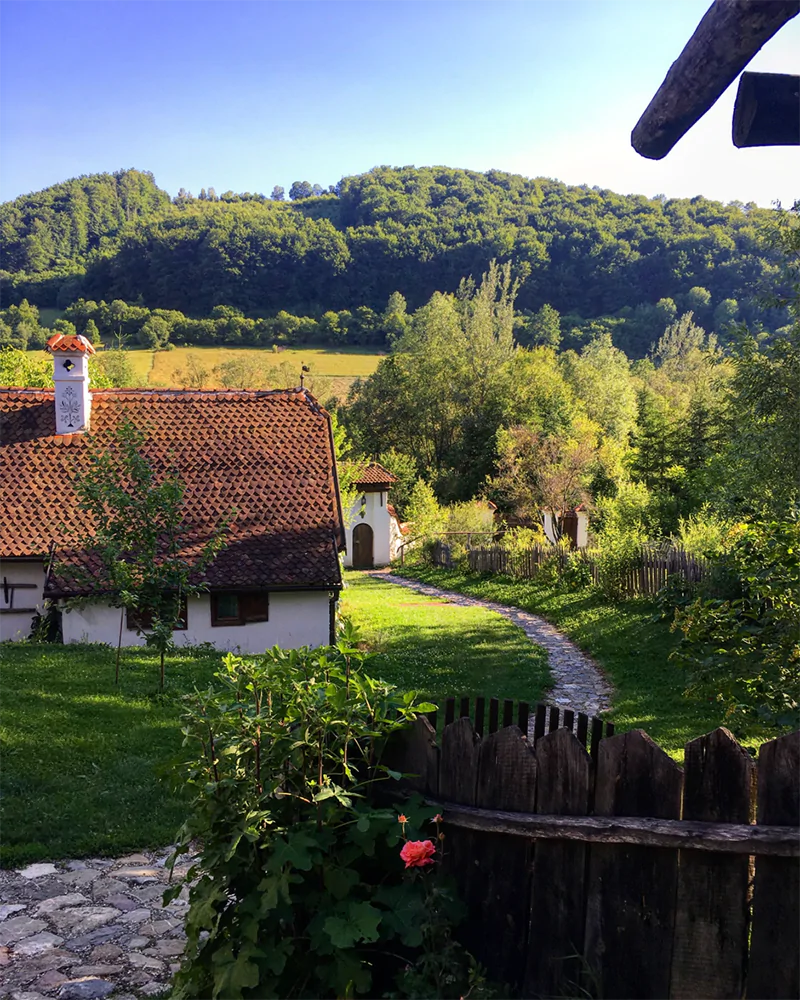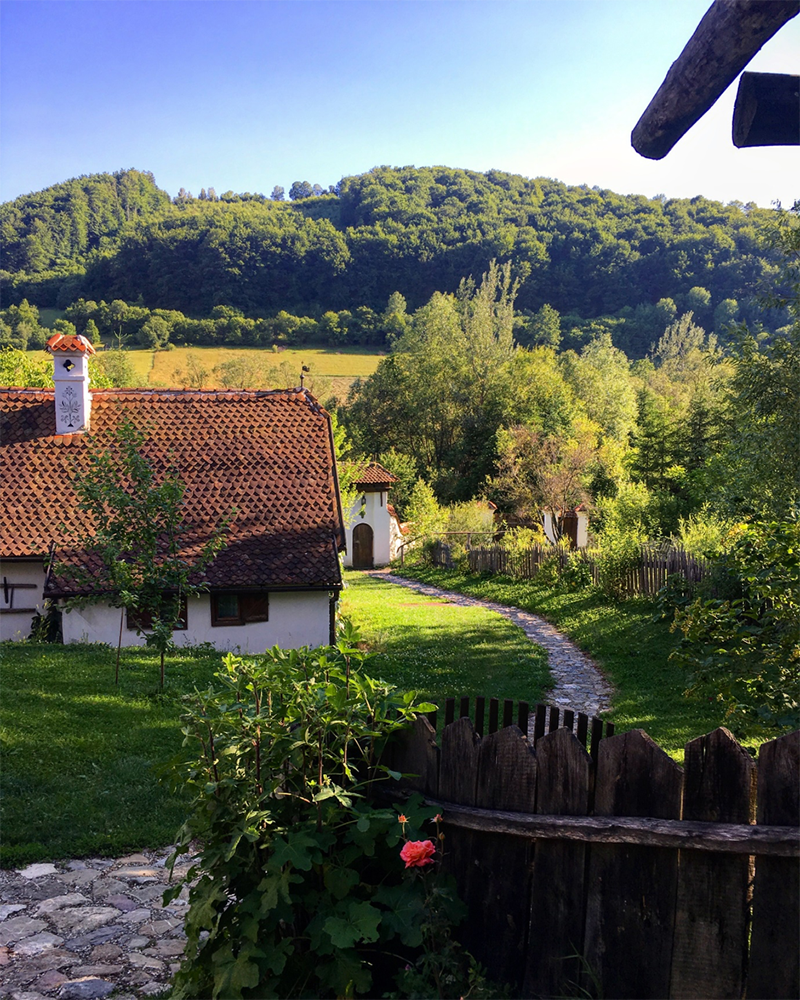 For those who want to learn more about the local centuries old traditions and really get away from it all leaving all of the worries of the modern world behind, what better way than to stay at one of the beautiful estates owned by Prince Charles where traditions are kept alive with a view that this self-sustaining way of living could be the model for the future!
With so many reasons to visit, a warm summer climate, and a winter filled with winter sports, tourism in Romania is growing rapidly. I really hope that it can keep the unspoilt charm it holds now, there has been no better time to visit!
Happy Travels
Tom – My Travel Mission – www.mytravelmission.com
If you are planning a trip don't forget to arrange travel insurance to stay protected! Taking more than one trip in the next year? An Annual Multi-Trip policy could save you money.