The Best Thanksgiving Parties in 2015
Celebrating This American Holiday in Style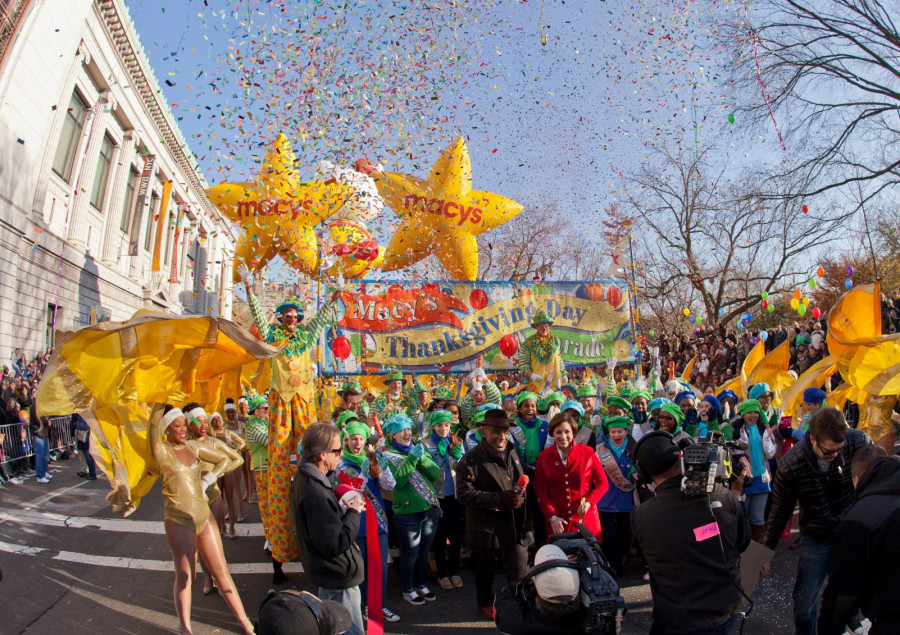 There are plenty of things to do for Thanksgiving this year – whichever side of the pond you're celebrating on.
For Americans, the fourth Thursday in November is a very special date indeed – Thanksgiving! No matter where they are in the world, our friends from across the pond will be celebrating their most beloved holiday. Which means that there are a fair few Thanksgiving parties to be found here in the UK as well as back in the USA. So whether you're looking to celebrate here or on the other side of the Atlantic, our pick of the best Thanksgiving events will have you covered.
In the UK
London is playing host to plenty of people celebrating Thanksgiving this year. As a result, there are plenty of events being held across the capital. The Blues Kitchen in Camden is putting on an impressive spread, with turkey, cornbread and of course, pumpkin pie, on the menu. There's also plenty of musical entertainment on offer too. Some of London's most iconic venues are getting in on the act too. The Roof Gardens in Kensington are treating diners to a Thanksgiving dinner, allowing guests to indulge in some American classics in chic surroundings.
Traditional Parades
It's across the pond where the Thanksgiving celebrations really go up a level though. Perhaps the most famous shindig is the Macy's Thanksgiving Day Parade in New York City, where huge floats and marching bands make their way through the streets. Good viewing spots are hard to come by, so get there early and stake your claim! There's also an impressive parade taking place in Detroit too, if you're visiting the area.
Cruises
There are other ways to celebrate Thanksgiving too. You don't have to stay on dry land to have a great time – there are plenty of Thanksgiving cruises to choose from. By leaving all the stress of preparing dinner to someone else, you can just relax and have a great time with your family. Cruises often provide plenty of holiday themed activities for children too, so everyone's happy! Some cruise companies also donate a percentage of passenger's fares to charity – so you can help out those in need.
Watching the Game
Of course, Thanksgiving is also famous for its football. If you're in the States and have no concrete plans, it's well worth finding out what venues are showing the big game near you. From tiny bars to restaurants, plenty of places throw an impressive party. You'll find food, drink and plenty of good company to watch some football with. It might be advisable to book something now though – these kind of parties can be very popular.
Make Sure You're Covered
However you celebrate, it's important to remember one thing if you're travelling to the USA for Thanksgiving this year. Yes, we're talking about some travel insurance for your trip. Our worldwide travel insurance will cover you no matter where you choose to spend Thanksgiving – whether it's on land or at sea. With medical costs and loss of property covered, it allows you to keep your mind free of any worries. So you can concentrate on what's important – enjoying the company of your loved ones.
Happy Thanksgiving!
Thanksgiving is a holiday that's all about eating well, exchanging gifts and looking forward to the year ahead. You're guaranteed to have a great time whatever you get up to, whether that's celebrating in the UK or in the USA. Just don't eat too much turkey – there's Christmas still to come yet, after all!
Image Credit: Anthony Quintano