Tastes of the world, brought to you by Avanti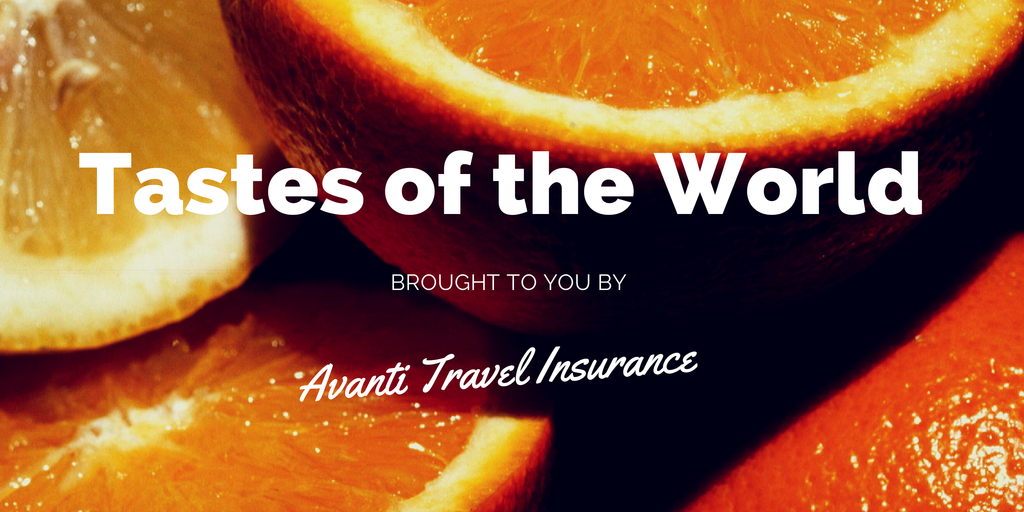 While many of us travel the world in search of beautiful landmarks, the reason why so many get the taste for globetrotting is for the chance to sample different cultures – particularly in terms of cuisine. Food is one of the best ways in which countries are celebrated, with many known particularly for their signature – or national – dishes; here's the Avanti guide to some of the most established national dishes all over the world.
Austria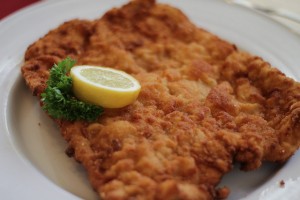 The national dish of Austria is largely considered to be the Wiener Schnitzel. While not invented in Vienna, the breaded and fried escalope of veal has a long association with the Austrian capital and is considered a must have for any traveller. While it is best tasted in Vienna or any other city across the country, it is a relatively easy dish to create at home and if you can't get hold of veal, pork or turkey are great alternatives.
France
With the French classics considered by many as the catalyst for the development of modern European cuisine, it's difficult to underpin one particular dish that France is most famous for. We spoke to Comptoir Gascon, a gourmet Bistro in London that specialises in stunning French cuisine, and asked them for a recipe that best celebrates French culinary excellence. They provided us with Gasconnade, a dish that consists of a leg of lamb that is stuffed with garlic and anchovies to offer the perfect balance of flavours.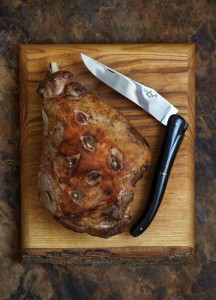 Ingredients
•          1x50g can anchovies in oil, drained
•          1 leg of young lamb (about 1.5kg)
•          3 fat fresh garlic cloves
•          2 sprigs of fresh thyme
•          2 tablespoons olive oil
•          sea salt and freshly ground pepper
Method
Use a small pan to heat the oil and thyme sprigs for around one minute, removing from the heat shortly after.
After cutting the anchovy fillets and garlic cloves lengthways, use a sharp knife to make incisions into the lamb before stuffing the anchovies and garlic in each hole. Once prepared, the meat should sit under foil for a minimum of 12 hours.
Once ready to cook, preheat the oven to 190C, pour the thyme oil over the leg of lamb and seal in foil. Now place it in the oven for between 45mins to an hour, uncovering a few times during cooking to baste the juices back over the lamb leg. After cooking, leave to stand for around 15 minutes.
Put the roasting juices back onto the hob and stir in two or three tablespoons of water and heat until bubbling. Now pour the juices back over the lamb and serve.
USA
There isn't much room for debate on the national dish of the USA, with the hamburger reigning supreme. Enjoyed all over the nation, the modest meat patty encased in a bun is a true cultural icon and it's thought that Americans alone eat as many as 50 billion burgers a year. The best way to enjoy a hamburger is by visiting a specialist restaurant, particularly as they will offer burger patties of the finest steak and even fry the buns just before serving. If you are using our single trip travel insurance packages to explore America, among the best burger venues to look out for include the Hard Rock Café and Shula Burger. When we spoke to Shula Burger, they gave us a few tips for grilling the perfect burger at home and here are just some of those: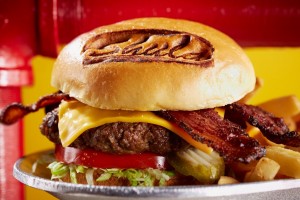 Firstly, be sure to always use the freshest meat for the best taste – frozen meat just doesn't cut it.
Secondly, be sure to get the temperature absolutely right to ensure the burger is not only cooked right through but is also delicious and juicy.
To check if your burger is cooked, they recommend using the 'rule of thumb'. To do this, press your thumb into the middle of the burger; depending on whether you like your burger to be rare or fully cooked, the patty will either be fairly soft or firm.
Finally, make sure you don't apply all your efforts into cooking the burger without thinking about the bun. For the perfect bun, prepare it under the grill or stove with a little butter on a medium heat. Once it's ready, layer the bottom half with lettuce or salad to avoid the bun getting soggy.
Korea
No trip to Korea is complete without a taste of its stunning cuisine. Of particular regard is Bulgogi, a dish that often ranks among the tastiest in the world. Bulgogi is made using thin strips of beef, particularly sirloin or other prime cuts. The meat is then marinated with ingredients such as sesame oil, split green onion, garlic and soy sauce to enhance the flavour before cooking together over a medium high heat until the meat is just short of your preference. At this point, add in the carrots and serve after cooking for a further two to three minutes.
The Caribbean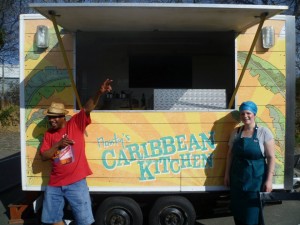 A cuisine which has most recently become famous thanks to Levi Roots, Caribbean food is all about bright colours and intense flavours, and great examples include curry goat and jerk chicken. While the aforementioned two are popular, Ackee and Saltfish is the unmistakable national dish of these paradise islands. We asked Monty's Caribbean Kitchen, a specialist Caribbean takeaway in North Devon, for a few tips on how to create this famous dish:
Firstly you need to cook the saltfish, doing so under a stove until it is tender enough that it breaks away. Now fillet the saltfish using your fingers, scraping off the skin and deboning as required.
Open the can of ackee and drain, leaving to one side afterwards
Now cook some peppers – red, green and gold, onion, tomato and a scotch bonnet chilli in a pan until they all start to soften.
It's then time to add the cooked saltfish and drained tin of ackee to the mix and stir/
Add in a few twists of black pepper and mix, then 'bob's your uncle' – your ackee and saltfish is ready to be enjoyed!
New Zealand
With the fantastic deals on over 60s travel insurance cover available from Avanti, it's no surprise that our customers are exploring places all over the world with complete peace of mind. With New Zealand standing on the other side of the world, it may be surprising that their national dish is in fact a bacon and egg pie – a savoury dish you can easily find in supermarkets here in the UK. As well as the bacon and eggs, the traditional New Zealand method incorporated frozen peas to offer an extra element under the crust. It differs from a quiche because it is made without cheese and milk. If you ever visit New Zealand, be sure to try this local delicacy for yourself.
Nepal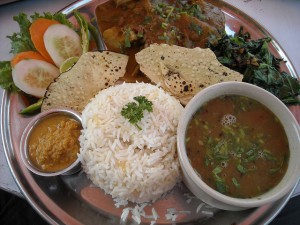 Located in the Himalayas, a visit to Nepal promises to be a world away from what you're used to here in the UK. In terms of cuisine, their most famous dish is certainly the beautiful dal bhat, traditionally combining a cooked lentil soup (dal) with steamed rice. Depending on where you are in Nepal, dal can be made using onion, garlic, ginger or chilli among a host of other ingredients. One aspect that will stay the same are the herbs and spices, with coriander, garam masala, cumin and turmeric always found in a traditional dal.
Image Credit: tribp, Kirsten (Flickr.com), Comptoir Gascon, Shula Burger, Monty's Caribbean Kitchen