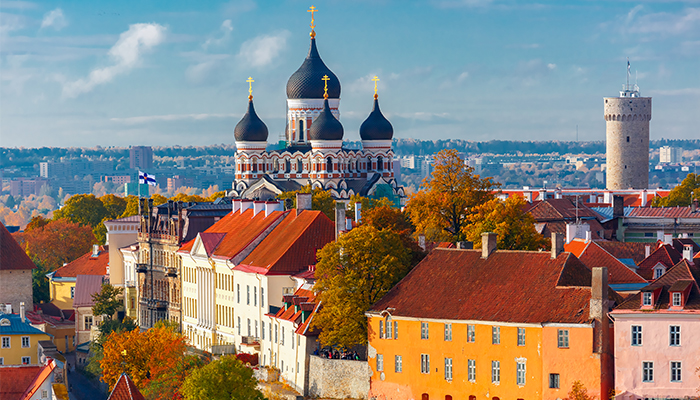 Spring into Tallinn
If Estonia is still a blank canvas, come and paint your own picture. Estonia has never been closer, with British Airways now flying direct to Tallinn. The capital of Estonia is regularly touted as the best-value destination in the Baltics and beyond. And you'll be in time to celebrate the country's centenary, with the festivities lasting till 2020. The turreted city is familiar enough to make for a relaxing break yet buzzing enough to leave you wanting more.
Come for the best of the Baltics, at once sophisticated yet subversive. Come for the country's quiet confidence and cultural pride. Wander the fairy-tale walled city, with its brooding bastions and Baltic mansions. Take in the onion-domed Orthodox cathedral and a summer palace founded by Peter the Great. Stay for the creative cuisine and bustling bars, the cosy inns and old-school cafes. For a safe walk on the wild side, explore the Soviet throwbacks and hipster hangouts. Slip into time-warp museums that encapsulate the best and worst of times, from the KGB's closed city to the seafaring adventuring that put Tallinn on the map.
Even if Sovietisation is not a proud period in Estonian history, echoes of Russian espionage provide vicarious thrills for visitors, like ourselves, steeped in John Le Carré spy novels.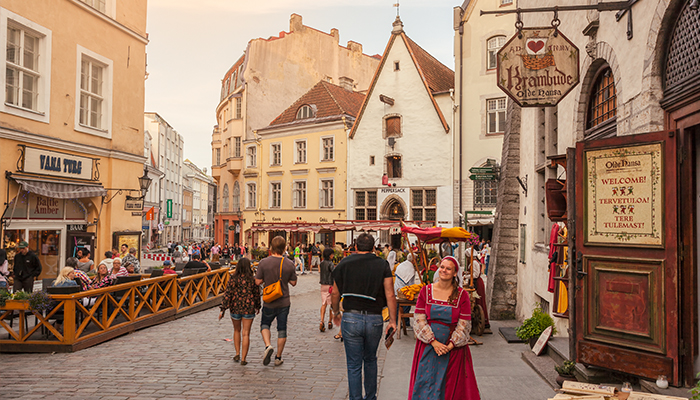 Old Town charm
We begin in the Old Town, with its cobblestoned alleys and Hanseatic merchant mansions.
A bold city gate leads to spooky passageways, moody turrets and a skyline of steeples. Town Hall Square (Raekoja plats), the medieval heart of Tallinn, is built with Teutonic solidity, reflecting the city's Baltic German heritage. Almond-y aromas soon lure us into the Kalev Marzipan Room and a feast on kitsch marzipan figurines. Such sugary concoctions served as medicine in the Middle Ages. Guide Katrin Roomet chuckles: "Five hundred years ago marzipan was the happy drug of choice." Outside, the sound of laughter is everywhere, proof of Katrin's theory: "Tallinn is a split personality, from our sleepy winters made for dreaming by candlelight to our crazy summers with twenty-one hours of daylight." The sleep-crazed bars and Baltic buzz fade away as we climb the slopes to the surprisingly silent upper city.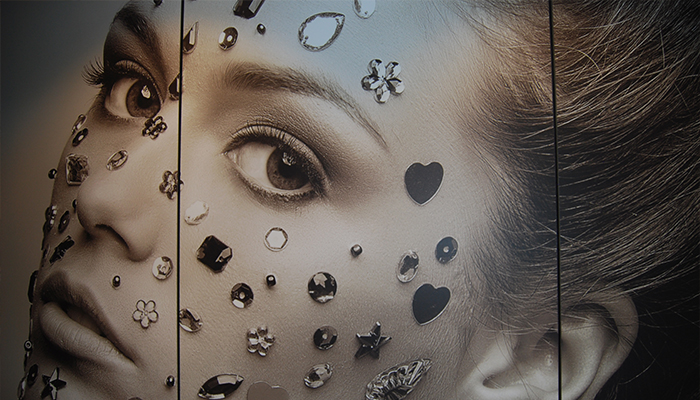 Credit: Lisa Gerard-Sharp
Celebrate the Centenary
We climb Toompea Hill to see the pink Parliament building, the symbol of Estonian democracy. Independence has been hard-fought, with past occupations by the Danes, Germans, Swedes and Soviets. The Estonian Republic was first declared in 1918 so the centenary celebrations begin in earnest this year. Kersti Kaljulaid, the nation's first female president, presides over a true contemporary democracy. The youngest ever head of state is helping rebrand the boldest Baltic State as an open, smart, active, can-do country.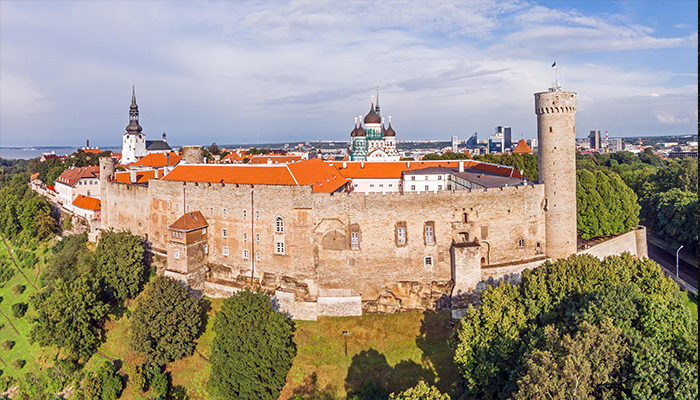 Credit: Kaupo Kalda & Visit Estonia
Toompea, a castle coated with a sugary-pink façade, is home to the Estonian Parliament. It used to be a fiercer, less civilised affair. Back in 1991 the castle acted as the country's the first line of defence, reverting to the fortress role it served in medieval times. The Soviets sought to retake control of the country but patriotic Estonians, holed up in the castle, cracked the Soviet military codes by the time the enemy troops were on the city outskirts. The following day, the Soviet army withdrew from Tallinn's TV tower, and Estonian independence was secured. Mission accomplished, without a single death: the Soviet invasion was over. Yet Estonians still fear that the Russian bear is simply waiting in its lair. Taking nothing for granted, NATO is helping bolster Estonian independence, with a British battalion forming part of the largest build up on Russia's borders since the Cold War.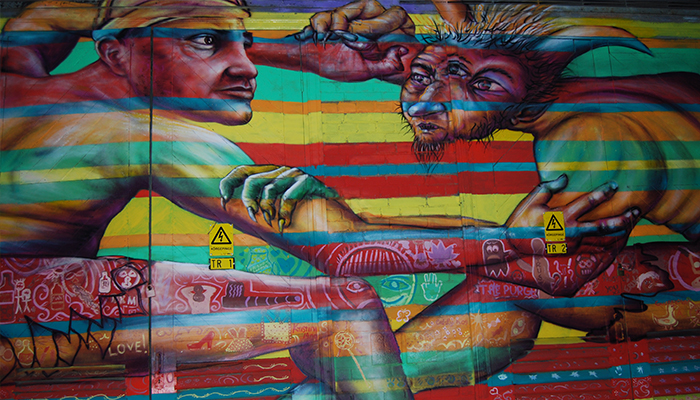 Credit: Lisa Gerard-Sharp
Soviet spookery
For tourists, the troubled Soviet legacy is part of Tallinn's appeal. Sandwiched between Russia and the West, Tallinn was a citadel of Cold War espionage and still leaves the slippery trail of a city once seething with spies. With its weaponry trained on NATO countries, Tallinn was a closed city for fifteen years after the Second World War. The legacy is a capital steeped in spookery, shady backstreets, double agents and dead-letter drops.
After Estonian independence, Tallinners tore down hated Soviet symbols. The hammers and sickles are history but a former Soviet spy centre survives. Reborn as the KGB Museum, this was Estonia's first skyscraper hotel and spy centre in the Soviet Seventies. Foreign visitors were forced to stay here and were monitored from the KGB's secret eyrie on the 23rd floor, a floor that officially never existed. We enter the drab, Soviet-style office and time-warp bugging centre, assaulted by both the smell of yellowing lino and the notion of surveillance as a way of life. The tour is led by a chambermaid who worked there during the Occupation, if we can believe her, that is. Die-hard Sovietologists can head to the Museum of Occupations for more chilling reminders of surveillance, such as self-destructing briefcases.
Instead, we resist the Spooks for a spooky underground trawl through recent Estonian history. The Bastion Tunnels, buried deep below the Old Town fortifications, are Swedish-built, 17th-century passageways repurposed for modern times. We burrow through former Soviet nuclear shelters, air-raid shelters, haunts for the homeless, and a hiding place for Punk Rockers and protesters. An eerie telephone connects us to Olga and Natasha, the mythical Soviet spies. In short, the Bastion Tunnels museum is earnest and slightly bonkers, an utterly Estonian experience.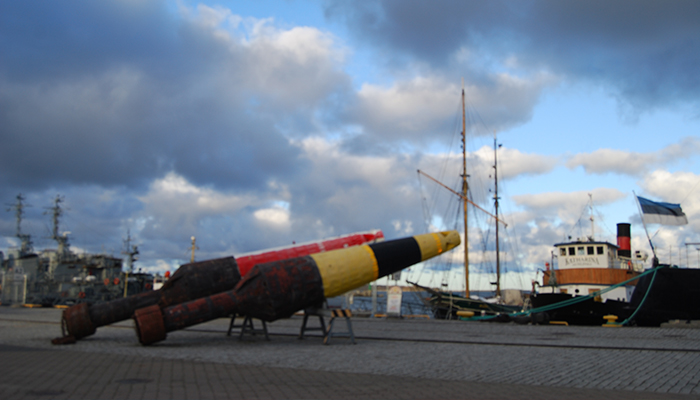 Credit: Lisa Gerard-Sharp
Museum city
Museums, from the mainstream to the merely eccentric, are one of the true pleasures of Tallinn. The earnest Estonians are the keenest museum-goers in Western Europe – most visit museums at least three times a year. The Seaplane Harbour is the star exhibit in this weird and wonderful collection. Housed in a cavernous, century-old seaplane hangar, it once formed part of the Soviet naval defences designed to protect St Petersburg.
Despite no known interest in shipyards, I am won over by the mysterious world of seaplanes, submarines and steam-powered ice-breakers. Lembit, a primitive-looking sub made of wood, was commissioned by a British shipyard in Barrow-in-Furness in 1934. Designed to exacting Soviet tastes, it comes complete with a vodka drinks cabinet. A century-old ice-breaker moored in the harbour goes one better, with a grand piano and bar in the officers' mess. Just when I'm about to dismiss this harbour as so last-century, the guide reminds us that these waters are still a minefield. Beyond this time-warp maritime museum, Estonian mine-sweepers are still in action, patrolling the waters for any signs of Soviet incursions.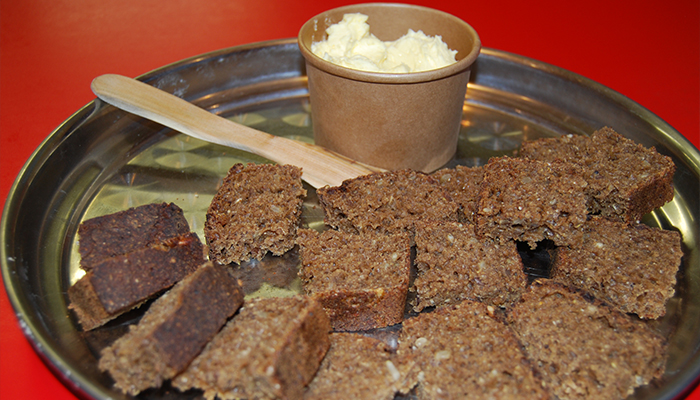 Credit: Lisa Gerard-Sharp
Taste of Tallinn
Not that the local citizens still feel yoked to the big, bad Russian bear. The Soviet imprint is fading fast. Cafes can be as coolly contemporary as in London's Covent Garden while Tallinn's hipster hangouts would look equally at home in London's Shoreditch. Even in the romantic Old Town, most food is ethical and local enough to suit stringent eco-warriors.
The food is far from the stodgy fare associated with old-school Soviet-style living. We fall in love with Leib, meaning bread, and tuck into butter-baked pumpkin, Estonian beef fillet and celeriac sauce. As the chef Janno Lepik assures us, "Estonians don't like pretentious food, stuffy service or overpriced menus but treasure creativity, food that is classy but casual." MEKK, hidden behind stained-glass windows, offers more romantic Modern Estonian cooking. If summer means wild berries, cucumbers, tomatoes and pike, autumn spells mushrooms and wild game, and dishes flavoured with plums, cloudberries and sea-buckthorn berries.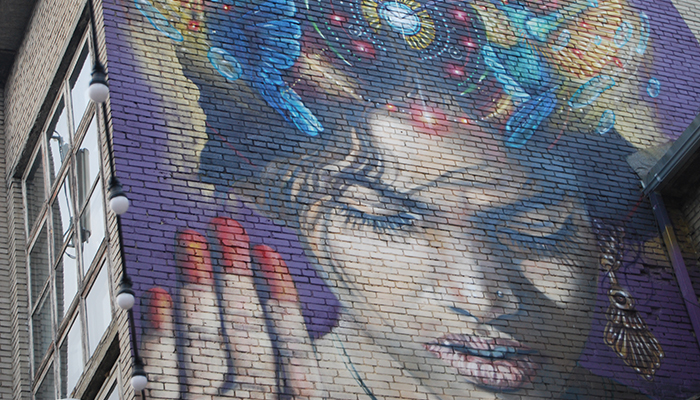 Credit: Lisa Gerard-Sharp
Contemporary, creative city
Tallinn's charm offensive is led by high-tech entrepreneurs and hipsters living in Shoreditch-style lofts and dining in industrial chic warehouses. But it's a Baltic Shoreditch, at once more modest and more subversive. Contemporary Tallinn is most marked in the Kalamaja neighbourhood. This once closed-off Soviet border zone is now `hipsterville.' Traditional wooden houses have been turned into mellow bars, craft and design shops.
Telliskivi Creative City, the hub of hipsterville, is here, a short walk from the Old Town.  Carved out of a former industrial complex, Telliskivi is decorated with impressive murals fronting laidback foodie outlets, photographic studios and rehearsal rooms. The dynamic young founder, entrepreneur Jannus Jus, is quietly proud of this flowering of creativity: "We don't see ourselves as real estate developers, but more as gardeners. You sit next to your plant bed and wait for the plant to grow its roots." Inside the exposed brick warehouses, hipsters lap up the industrial chic and craft beers. Although far from hipsters, we feel at home tucking into artisan bread and craft beers while enjoying the buzz of Estonian modern design.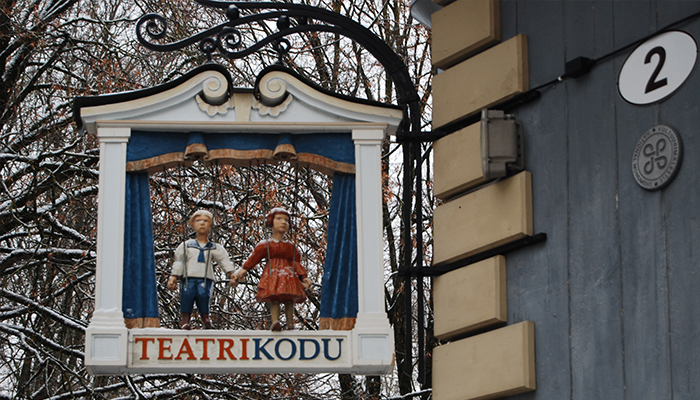 Credit: Lisa Gerard-Sharp
Tartu, Estonia's cultural capital
In summer, Old Town Tallinn can sometimes feel too popular for its own good. If so, build in a foray to Tartu for a taste of a purer, more authentic Estonia. Tartu, the country's second city, is a smooth coach ride south-east of Tallinn, reached on a high-speed luxury coach in just over a couple of hours. Billed as Estonia's `cultural capital,' this vibrant university city sees itself as an Estonian Oxford, historic, high-minded yet faintly bohemian. As a former Soviet Union `closed city,' Tartu was initially forbidden to Westerners. Today it's quietly welcoming, with a beguiling Old Town and engaging university district.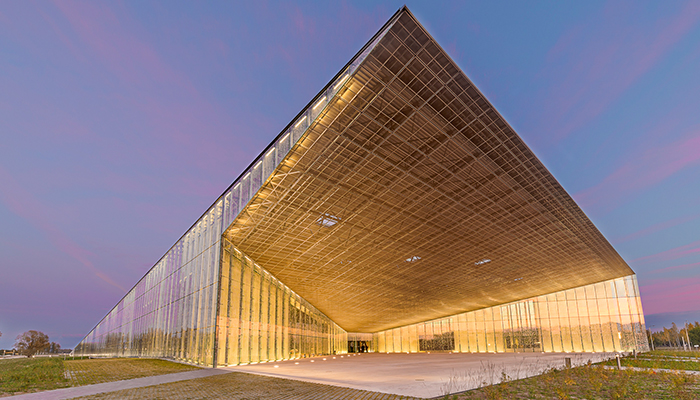 Credit: Tarmo Haud
In Tartu, the sombre Soviet legacy is transformed rather than swept under the carpet. The new Estonian National Museum is a statement of intent, with Estonian pride paramount. This airy, landmark museum is set on a former Soviet airstrip, once the largest Soviet base in the Baltics. Chillingly, this missile base was capable of launching bombing raids on Western European targets, including London. Rising up from a former runway, the sloping, elongated museum structure evokes a plane taking flight. The symbolism is intentional, with the architects showing how something visionary can come from the ruins of the Soviet past.
Beyond the cold steel and plate glass is a national showcase ranging from homely Estonian folk costumes to a stark vision of life under Soviet domination. Much is interactive, engaging and well-presented in English, including scary spotlights that follow visitors around, much like the KGB once did in these parts. Not that survivors accept nationhood being reduced to Sovietisation. Instead, the Estonians claim that no people in Europe has continuously inhabited one area longer. The museum also encapsulates a national paradox, that a seemingly modest people can be so fiercely proud of their country.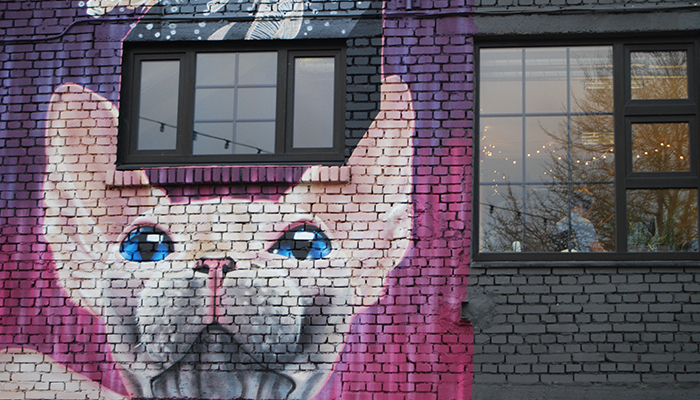 Credit: Lisa Gerard-Sharp
Buzzing Baltics or Scandi sophistication?
In Tallinn as in Tartu, the centenary is being celebrated in style. The country is finding its new place on the world stage. For every throwback to the Soviet era there is a regenerated neighbourhood or a reminder of an emergent Estonian culture. Tallinn is tech-savvy, the birthplace of Skype, a start-ups capital and the most forward-looking city in the Baltics. Locals joke that the biggest crime you can commit in Tallinn is not to supply decent WiFi.
Tallinn is neither soulless nor sanitised but an intriguing mix of buzzing Baltic and sophisticated Scandinavian, with the faintest Soviet footprint. Indeed, former President Toomas Hendrik Ilves likens Estonia to a Nordic country rather than a Baltic State. Romantics, museum-lovers, history buffs and foodies will find much to enjoy in Tallinn. But catch the city on the cusp of change, before it undergoes another bewildering transformation.
For more on Tallinn, Tartu & Estonia:
Visit Tallinn: www.visittallinn.ee/eng
Visit Estonia: www.visitestonia.com/en
Hotel Lydia (Old Town Tartu chic boutique hotel): www.lydia.ee
KGB Museum, Tallinn (book tour): www.sokoshotels.fi
Seaplane Harbour Museum, Tallinn: meremuuseum.ee/lennusadam/en
Telliskivi Creative City, Tallinn: www.telliskivi.eu/en
Leib (mellow Tallinn restaurant): www.leibresto.ee/en
Estonia centenary events (till 2020): www.ev100.ee/en/centenary
Estonia by Neil Taylor, Bradt Travel Guides: www.bradtguides.com
Lisa Gerard-Sharp is an award-winning travel writer whose work, including blogs, can be found on www.lisagerardsharp.com