Tailored Holiday Advice for Those in Their 50's and 60's
Travelling With Confidence in Your Later Years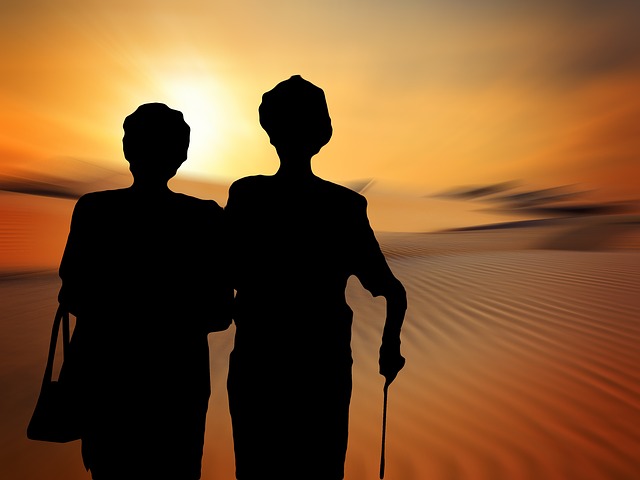 Whether you're travelling alone or with others, age is no barrier to having a great time in another country.
As you grow older, you find yourself with fewer responsibilities. Whether that's your children flying the nest or retiring from your job, you'll have a lot more freedom and spare time than you did in your thirties and forties. So what better way to take advantage of that than travelling? Whether you're sharing the experience with others or going it alone, discovering what the world has to offer is both liberating and enlightening.
Where to?
Firstly, figure out where you'd like to go. For some, travelling later on in life is all about revising their youth. Family holidays, honeymoons and school trips all hold fantastic memories, so it can be great to rediscover those places. For others, their mature years are the opportunity to discover new places. Whether you're looking to travel to Europe or further afield, there's so much to be discovered. Perhaps you've never even been on a plane before, like this 57 year old. If he's not proof that it's never too late to try something new, we don't know what is!
Going solo
The thought of travelling alone is a little daunting for some, but there's no need to put your holiday plans on the shelf. There are plenty of companies out there that specialise in trips for single travellers – one of our favourites being One Traveller. You'll be looked after by experienced tour managers, and many of the meals and excursions are included in the price. Trips like this are a great way to build up your confidence, and you'll soon be making plenty of plans for your next trip!
Put your health first
Of course, getting older means needing to take greater care of your health. If there's anything you're concerned about before you travel, then it's always best to book an appointment with your GP. From foods to certain activities, there may be some things that you're not advised to indulge in. Far from making you feel excluded from the action, being informed allows you to make decisions with confidence. Oh, and don't forget to book yourself in for your travel vaccinations if you need them!
Get tech savvy
If you're a bit of technology novice, then it's time to step into the 21st century. Having a mobile phone means that you can contact people at home easily – even if it's just to say that you've arrived safely. There are plenty of apps that can make your travels a lot easier too. These range from translation tools to local maps. Forget being past it – what a load of rubbish! You'll be showing younger people how travelling is done, using your life experience and modern technology in perfect harmony.
Make sure you're insured
The one thing you shouldn't forget before you travel is some insurance. A lot of older travellers think that a complex medical history or their age excludes them from most insurance plans, but that's simply not true. Our over 60's travel insurance is great value for money, unlike some other cover for older travellers. If you want to talk about your medical history and holiday plans in a little more detail with us, then you can call our UK call centre for advice and reassurance.
Age is just a number
So now there's no excuse to stay at home this summer. Now that you're enjoying life without the pressures of work or restrictions of looking after children, it's time to put yourself first. A holiday can be many things – from relaxing to exciting. It's entirely up to you how you chose to spend your trip. Just remember that you're never too old to do something for the first time!