Survey unveils the true cost of in-flight Wi-Fi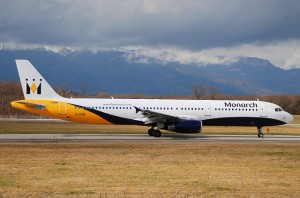 A recent survey has revealed the most expensive in-flight Wi-Fi services, allowing customers to see whether surfing the net at 30,000ft really is worth the cost.
The survey was collated by cheapflights.co.uk and analysed the cost of 20 different airlines to create a comprehensive list that unveils the true cost of internet surfing.
While yearly travel insurance packages from Avanti mean that you are able to explore the world with complete peace of mind, the survey found that just one airline offers complimentary Wi-Fi access while on board – that sole provider being Turkish Airlines.
The lowest cost for those that command a price can be found with Monarch Airlines, with passengers looking for internet access being asked to pay £3.99 per flight. Providers that also offered in-flight Wi-Fi include Emirates, Etihad and Singapore Airlines, charging £1.70, £3.10, and £7.45 per hour respectively.
Aer Lingus, Air France and KLM top the scale
The survey also revealed that those flying with Aer Lingus, Air France and KLM would be paying the highest premium for the privilege. Both Aer Lingus and Air France charge £8.65 per hour, while KLM offer the service for one penny cheaper every hour.
While a recent survey of over 1,000 people found that 70 per cent would prefer to have an internet connection as a means to pass time, the extortionate prices mean that some are being priced out of the service. It shows the importance of doing your homework and checking the prices before you start surfing the net at high altitude.
Fortunately, the low prices available on over 60s travel insurance cover from Avanti mean that people are still able to get all the necessaries from their holidays at the lowest cost possible.
Image Credit: Aero Icarus (Flickr.com