Survey reveals many don't book travel insurance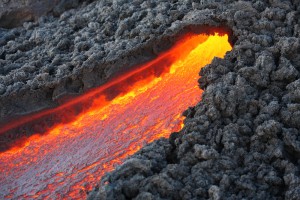 A recent survey has revealed the amount of people who disregard the importance of medical travel insurance packages, with 25 per cent of all asked saying that they don't book any type of cover before heading off for a trip around the world.
It was revealed thanks to a survey that was collated by a leading building society and showed that a quarter of people wouldn't take out insurance cover if they were going on a round-the-world trip for more than six months, an incredibly risky strategy for any holidaymaker.
The news means that many are putting themselves at serious financial risk while on holiday, especially as they will have absolutely no cover from aspects such as medical costs if injured or taken ill, lost and stolen luggage and natural disasters, such as earthquakes and floods. With an alert recently raised regarding the activity of the Bardarbunga volcano in Iceland, it shows the significant effects that natural disasters can have on travel plans all over the world.
Travellers also risking it while travelling in Europe
As well as the lack of people booking insurance for a worldwide trip, the survey also revealed that 41 per cent of all those asked said that they wouldn't take out cover for a European weekend, while 38 per cent wouldn't arrange an insurance policy for a long weekend outside of Europe. In addition, one third of all asked are unaware that travel insurance can cover them against delays and cancellations.
With the request of an air ambulance in the USA costing between £35,000 and £45,000, it is of paramount importance that people take out cover to ensure they are protected against any issues while on holiday.
If you see the importance of travel insurance for over 60s and are on the hunt for the best deal, getting in contact with the experts at Avanti Travel Insurance is something that you will not regret.
Image Credit: Photovolcanica.com (Shutterstock.com)