Woman suffers food poisoning on Antigua Holiday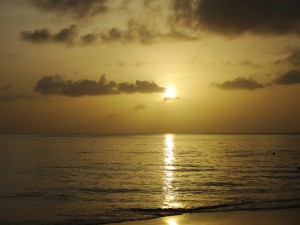 A British holidaymaker is suing Virgin Holidays for a substantial amount of money after she contracted food poisoning during a holiday to the Caribbean.
Showing the importance of booking a comprehensive pre-existing medical travel insurance package in good time before your getaway, Sarah Bowes-Phipps became ill at a resort in Antigua and ended up with a case of food poisoning of such severity that she had to have her gall bladder surgically removed.
She says that she started feeling ill the day after eating some unidentified fish at a restaurant at the Verandah Resort and Spa in Antigua.
According to Sarah-Bowes Phipps, the restaurant at which she had eaten was infested with stray cats and birds, and the fish she ate did not taste fresh. She awoke the morning with shooting, stabbing pains and had to be taken to the nearest hospital via ambulance. Following the assessment, she was diagnosed with salmonella and secondary septicaemia and is now seeking £500,000 compensation from Virgin Holidays.
Ate only in the resort during her holiday
Mrs Bowes-Phipps said that during her one-week package holiday at the resort, she and her husband did not consume any food or drink off the resort. In the writ that was filed to London's High Court, Asela Wijeyaratne, her barrister, has claimed that Virgin did not make sure that the food and drink served to Mrs Bowes-Phipps and her husband was safe for human consumption.
Virgin Holidays are in the belief that they exercised all reasonable care and skill in choosing the resort and the upkeep of services, including food and beverages.
A spokesman for Verandah Resort & Spa said that they were not at liberty to discuss the pending matter at this time out of respect of their guests' privacy.
While these sorts of incidents are very rare, it is still recommended booking yearly travel insurance cover to offer the essential financial protection should any unfortunate incidents occur.
Image Credit: David Stanley (Flickr.com)