Students out of pocket after holiday firm goes bust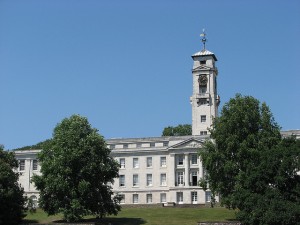 A travel firm has found itself under severe scrutiny after it continued to make holiday payment requests just days before going bust, leaving many people both furious and disappointed.
It comes after almost 40 students from the University of Nottingham had to cancel their trek of Mount Kilimanjaro at the very last minute. While checking in at London Gatwick Airport, the party received emails from GCBE Ltd – who had been trading as Student Adventures – saying that the company was no longer in business.
Offering unique holidays that benefit a host of charities across the UK, Student Adventures facilitated activity holidays for students, who would actively raise money for charity. Their cease of trading means that not only will the students not get to fulfil their holidays, but also the represented charities have now lost a very important source of fundraising.
It shows the overwhelming importance of booking multi-trip travel insurance cover, meaning that you will be financially protected should your holiday provider go into administration or cease to trade.
ATOL License absent since March
It has recently been revealed that the company's ATOL Licence was not renewed in March, although the company continued to display the accreditation until last week.
Parents of the students whose holiday plans have been scuppered were understandably furious with the firm, even claiming that the firm continued to advertise tours and request payments despite their impending financial issues. The university is advising students not to travel, according to Impact, the university's student magazine.
Just one of the students affected by the situation is 20-year-old Nick Lankester, whose father Charles said that the company should have made the situation aware to all those involved, as "financial problems don't arise within the space of 72 hours. It's a month-by month thing."
It is understood that the Civil Aviation Authority have taken action to ensure that travellers are protected. While Avanti are famed for offering over 50s travel insurance cover, they also offer a host of other cover types which offer complete peace of mind while you explore the world, something that most of the students will hopefully have organised before the incident.
Image Credit: Heather R (flickr.com)