How to Stay Safe on the Slopes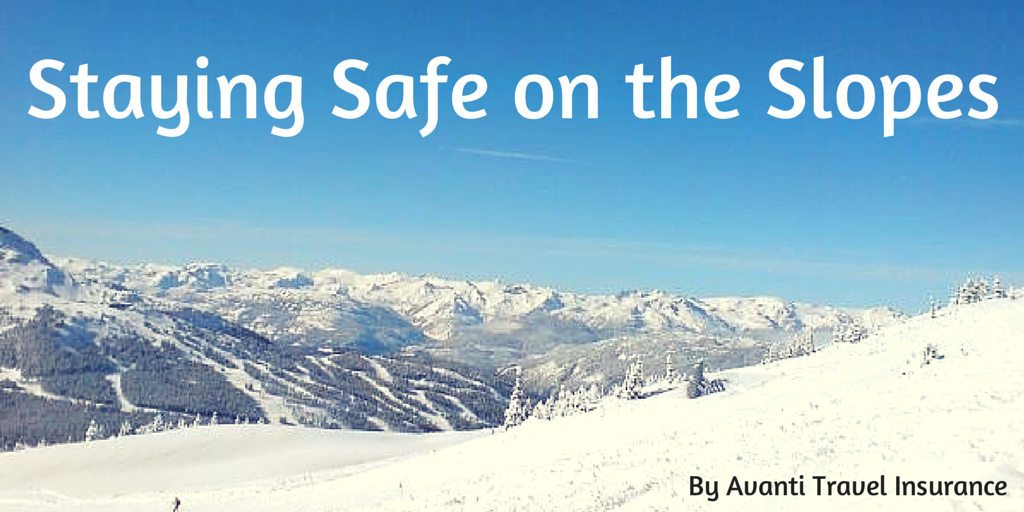 With summer now officially over, it's time for holidaymakers to turn their attention to the slopes in search of fantastic skiing and snowboarding. While a trip to the snow offers a holiday experience like no other, it also poses many potential problems that you wouldn't need to worry about on a traditional beach holiday.
If you are looking to swap your beach towel for some salopettes and ski goggles, here's our guide to helping you stay safe while at high altitude.
Preparation
Unlike a trip to the beach, a skiing or snowboarding holiday is as energetic as they come and promises to be hard going if you aren't particularly active in your everyday life. With this in mind, it's important to ensure that you prepare in the correct manner to avoid any problems with injury or fatigue.
As each person will be completely different, it will be up to you to assess your level of fitness and ascertain how much you will need to do before you set off. It is also dependent on the amount of exertion you would be happy with during a skiing trip; whether you are looking to leisurely descend of the piste or are keen to rack up the mileage, this will ultimately be telling on the amount of exercise you will need to conduct.
Another aspect not to underestimate is the importance of obtaining the right over 70s travel insurance packages, as there is a greater risk you could get injured during the course of your holiday. At Avanti we offer tailored winter sports travel insurance packages, which include cover for piste closure, avalanche cover and equipment cover. Click here for more information.
While on the Mountain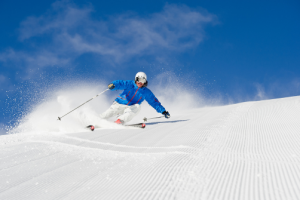 As well as fitness, this diligence in preparation should also be applied to your suitcase, as packing the wrong items could mean the difference between a holiday from heaven or hell. The first aspect to keep in mind is the climate, and with the temperature at most skiing resorts stuck at around freezing in the peak of the day, keeping warm is of paramount importance. Among the best ways to do just this is through using a baselayer, such as the garments from Odlo. They are created with merino wool and polyester to combine lightweight comfort and warmth.
No matter how much preparation you do before heading off, nothing can prepare you for the event of an avalanche. While the avalanche can't be predicted, taking the BCA Float backpack along for the journey means that the ultimate safety is no more than a few seconds away. Featuring a deployable airbag at the top of the bag, it helps to lift the skier or snowboarder to the surface and ensures they don't get buried by the impending snow.
Despite the bitter cold, there's always a risk of getting sunburnt during your holidays, mainly because UVA rays are more powerful at higher altitudes. Any exercise generates a lot of internal heat, and with the high levels of sweat you're likely to encounter on a snow holiday, it's important to use a special sun cream for the best results.
This is why Galius Sun have developed a range of sun protection creams specifically designed for active people, offering a higher sun protection factor than normal sun creams. Galius Sun Creams have high UVA & UVB filters and SPF protection, are sweat resistant, non-greasy and long lasting – ideal for a winter sports holiday.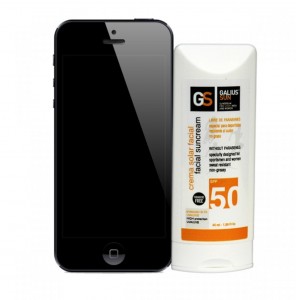 Galius Sun facial creams are delicate to the skin and have are specially formulated not to run into the eyes, whether through sweat or snow. For those on the move, Galius Sun facial cream SPF50 comes in an ergonomic 45ml tube (smaller than an iPhone) and is easily stored in your pocket, bum bag or handbag.
While seasoned skiers should take to the mountain in no time, it's likely that debut mountain riders will spend lots of time lying in the snow in their attempts to get to grips with the activity. One of the best ways to learn is through some on-mountain tuition, exactly what New Generation Ski School offers. When we got in touch with them, here's a few aspects which they feel sets them apart from the rest: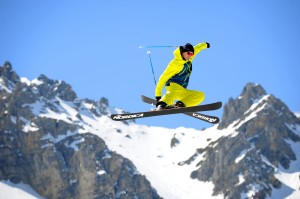 "We have been teaching for in the Alps for 16
years and have used this experience to help you learn. All our lessons are delivered in English, and our instructors have the highest instruction qualification possible. This means we have lots of real life experience in teaching adults and children and we are all off piste mountain safety qualified. We keep our group numbers small (max size 8) to allow everyone to get the most out of their ski experience in a safe environment."
To learn more about the ski school experience available from New Generation Ski School, you can call them today on 0844 770 4733 or click here to visit their official website.
What the Experts Say
We thought that we should get the opinion of an expert and having lived near the mile-high city of Denver, Colorado for over 15 years, Les from Boomerland Travel Tips has all the insight you could need. Here are his top ten tips to stay safe on the slopes:
Get your body in shape for the demands of snow sports.
Before you hit the slopes, take your equipment in for a tune-up. If hiring your gear, make sure you are not rushed; it's essential that your boots and bindings are the correct fit.
The first rule of altitude – acclimatize to the high elevation. Especially if you are visiting from sea level like most places in the UK. Don't hit the slopes as soon as you arrive – take a day to rest and relax after your flight, giving your body time to adjust. Your ski resort could be over close to two miles high and altitude sickness can keep you off the slopes for days.
To avoid altitude sickness – headaches and nausea – drink plenty of water, at least 3 litres a day. You need to be aware of your movements and those around you, so save alcoholic drinks for apres-ski.
Weather changes quickly in the mountains; dress in thin layers.
Altitude increases the risk of sunburn – don't skimp on high SPF protection, remember to reapply frequently and don't forget an SPF stick for your lips – you'll need it.
Take regular coffee breaks to warm your body and rest. Don't skip lunch just to fit in an extra run – a high-carb meal helps fend off altitude sickness and, in the thin mountain air, requires less oxygen to metabolize.
Don't ski above your ability. Whether downhill or on a long x-country trek, too much too soon can lead to accidents.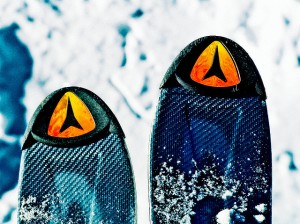 Safety helmets just make sense. At least wear a hat, or try out a reinforced baseball cap.
Concussion, broken bones, sprained wrists, torn ligaments and swollen knees are not uncommon. Overseas medical bills can be expensive – a broken ankle on the western slopes of the USA can cost upwards of $35,000 and that's without charges for the rescue team to haul you down the mountain. So, our number one tip has to be – don't leave home without adequate medical condition travel insurance cover… and make sure it covers liability if you tumble into another skier.
Image Credit: Trysil, Anders Ljungberg (Flickr.com), Galius Sun.