Britons spending millions on luggage charges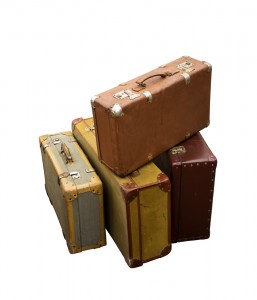 Recent research has revealed the huge sums of money Britons are paying through excess baggage charges at airports, with men apparently being the main culprits due to overpacking.
While items such as over 70s travel insurance cover documents are entirely necessary to pack in your suitcase, it would seem that the reluctance of travellers to leave items at home is costing them millions of pounds annually.
The research was commissioned by Kabbee, a minicab booking website. They asked 1,000 holidaymakers about their packing habits. Incredibly, it revealed that one in three travellers don't even wear 50 per cent of the clothes they pack – meaning that there's no need to fall foul of excess baggage charges at the airport
It found that one in four Brits are forced to spend an average of £32.50 on extra luggage capacity – attributing to an overall figure of £393million. Travellers aged between 35 and 44 were found to spend the highest amount on extra luggage, with the research showing they fork out an average of £33 per journey.
Men more likely to overpack
The survey also revealed that men are more likely to overpack than women, with the research showing that 36 per cent of all men wore only half of what they took on holiday – compared to 32 per cent of women. It looks to dispel the common theory that women's clothes take up the majority of space inside the suitcase, suggesting that men care about their image and style more than ever.
The research will certainly interest those currently planning their world holidays, showing the importance of keeping the overall weight of your suitcase low to avoid rising costs of your getaways. In light of this, it is likely that holidaymakers will be extra vigilant in keeping their collective suitcase weight down on future trips, taking into account that necessary items such as travel money, valuables and single holiday travel insurance documents also fit in comfortably.
Image Credit: Jelena Aloskina (Shutterstock.com)