Do you spend too much holiday time on your phone?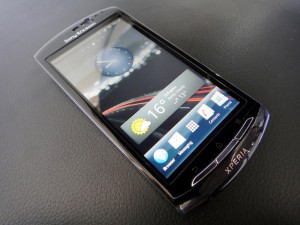 It's been revealed that many Britons spend far too much time on their mobile phones during their holidays, wasting precious holiday time by surfing the internet or even catching up with friends at home.
The news comes from an interesting study conducted by Hotels.com, where it was revealed that 36 per cent of Brits admit that they are reluctant to travel without having easy access to their mobile phone.
The study took results from almost 2,500 people from 28 different countries, with each subject being analysed on their digital holiday habits.
While 83 per cent of Britons asked use their holiday to forget about work, it seems that many are still unable to take their eyes away from the screen.
However, Britons are considered as one of the best on an international scale, with Thailand in fact confirmed as the nation least likely to switch off from the mobile world after 85 per cent said they don't travel without a phone. Following closely behind was South Korea, Japan and China, yielding figures of 78 per cent, 69 per cent and 67 per cent respectively.
Travel Insurance among the most important holiday items
An even more interesting development uncovered from the survey revealed the items that people see as the most important during their travels, with the passport, sun tan lotion and single trip travel insurance policies ranking in first, second and third place respectively.
Despite the reluctance for travellers to give up their smartphones, they ranked behind sunglasses and finished in fifth position on the list, clearly demonstrating that holidaymakers consider it a priority to make sure they have adequate protection in all aspects of their holiday.
The news shows that tourists are not underestimating the importance of family holiday insurance; with many considering the comprehensive medical cover that some packages can offer.
Image Credit: Matt Kieffer (Flickr.com)