Poor snowfall has delayed the opening of some French ski resorts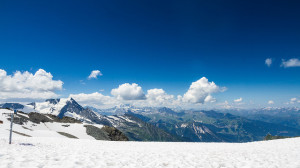 Some of France's biggest ski resorts have had to delay their openings following the French Alps experiencing a lack of early season snowfall. 
People that are covered by winter sports travel insurance have been urged to check their policies to see what they are covered for before they head on their skiing or snowboarding trip, especially those that are heading to the Trois Vallées ski area.
The Trois Vallées region of the Alps has had a lack of snow and as a result the popular ski resorts of Méribel and Courchevel have both pushed back their winter opening dates to 13th December, whilst a third resort, Les Menuires, has also delayed its opening.
A spokesperson for Courchevel told the Telegraph; "S3V [the ski area's lift company] teams are doing their best to ensure artificial snowmaking will be added to the expected snowfall this weekend."
Other French resorts suffer from poor snowfall
It is not just the Trois Vallées region of the French Alps that has seen a lack of early season snowfall as other ski resorts such as Val d'Isère and Tignes have no snow at resort level although both of the resorts have pistes open.
Grand Tourmalet in the Pyrenees and Châtel in the Haute-Savoie region of the Alps have also delayed their openings by another week to the 13th December and 20th December respectively.
A spokesperson for Atout France, which promotes tourism to France, added; "The delayed openings should not impact upon the UK market too heavily with most tour operators starting their seasons next weekend. With more snow in the forecast, there's plenty of time for the resorts to morph from green to white in time for the UK ski holiday season proper to get underway."
This statement will be a huge relief to people that have organised single trip travel insurance for a winter holiday in the Alps this year and weather forecasters added to the good news by announcing that increased snowfall is expected in the coming days and weeks.
Image Credit: Doggettx (flickr.com)