A third of skiers & snowboarders refuse to wear a helmet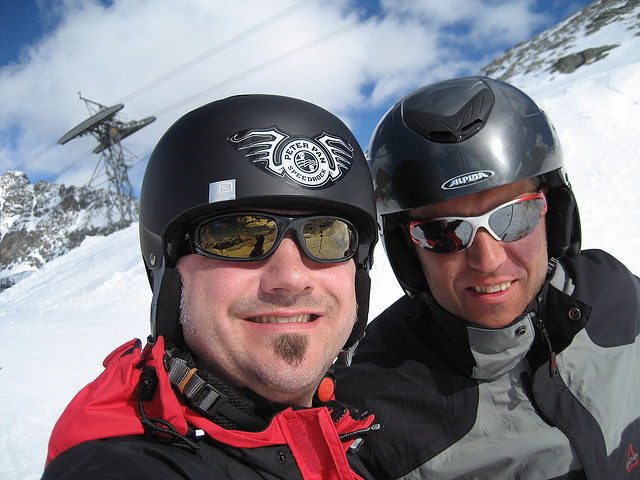 New research has found that a third of British skiers and snowboarders do not wear a helmet when on the slopes. The study also found that three quarters of respondents have previously ventured off-piste without a guide or an instructor.
This news not only means that they could receive serious head injuries if they should be involved in an accident without wearing a helmet, but also that these people are unlikely to be covered by annual travel insurance.
High-profile crashes don't increase ski helmet use
The research surveyed 3,500 British skiers and snowboarders and the study found that of the respondents who said they do not wear helmets, 60 per cent said they would not change their minds despite recent high-profile accidents.
These recent skiing accidents have involved Formula One legend Michael Schumacher, who fell into a coma after an accident off-piste, and actress Natasha Richardson, the former wife of Liam Neeson, who sadly died after a skiing accident where she was not wearing a helmet.
The research also revealed that 50 per cent of those surveyed do not carry any safety equipment with them whilst they are on the mountain skiing or snowboarding.
Most insurance companies do not cover skiers or snowboarders who do not wear helmets and those who ski off-piste without a guide or instructor, and this is often the case for people with dedicated winter sports travel insurance too.
Although insurers generally do not cover winter sports enthusiasts who do not wear helmets, some skiers and snowboarders say that it should be up to the individual whether they wear a helmet or not. The debate on whether skiers and snowboarders should be made to wear helmets is set to continue after the latest results from this study.
Image Credit: Chis Schaer (flickr.com)