Some shocking things that most travel insurers do not cover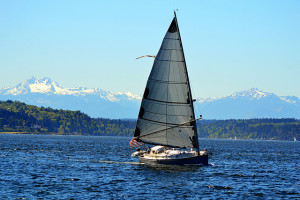 According to research conducted by Australian comparison site Mozo there are a number of things that travel insurers do not cover. 
If anything, the research just demonstrates the importance for people to check their medical travel insurance documents before jetting off on holiday.
Below are some of the surprising things that a lot of travel insurance companies do not cover in their policies, but, in contrast, ones that Avanti Travel Insurance do cover.
Sailing
The article on News.com reveals that most travel insurance companies do not cover sailing – except on a commercially operated power-driven watercraft – despite the sport being a hugely popular activity with people on holiday.
Motorcycling
Taking a ride on a motorbike is a popular pastime for many people when they are on holiday and unfortunately it is not uncommon for people to be involved in an accident abroad, which makes it another surprise exclusion from many travel insurer's policies. At Avanti Travel Insurance we cover people on holiday that are using a motorbike with the appropriate licence.
Off-piste skiing
With the winter season now upon us and the fact that many people will be heading on skiing and snowboarding trips in the coming weeks and months, it comes as a major surprise that off-piste skiing is not covered by many travel insurers. On the flipside, at Avanti Travel Insurance we have our very own special winter sports travel insurance policy that covers winter sports activities such as off-piste skiing, glacier skiing, heli-skiing and more.
Football
Another exclusion from many travel insurers policies is cover for football, so in some cases people who have had to receive medical treatment after injuring themselves having a kick-about on holiday have not been covered by their travel insurance provider. Here at Avanti, for example, we cover for football/soccer but do not cover for Australian football or Rugby, so it is always worth checking your policy document before you depart.
Mozo Director, Kirsty Lamont, added, "The biggest surprises were the things people would assume they're covered for or simply wouldn't think to check, like kicking a football."
Image Credit: Yuri Levchenko (flickr.com)