New Google service can help you find cheaper flights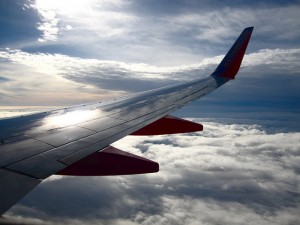 A new service from Google is being hailed for helping people find the cheapest flights possible, fantastic news for those who love nothing more than grabbing a holiday bargain.
The service is called Google flights, one which collates the search history of users to send out an alert when prices change – meaning people will find it easier to book their services at the best possible price. For example, if you search for a flight from London to Budapest, Google will retain this information and inform you immediately should the price drop in the future.
It is sure to prove a fantastic tool for those keen on enjoying a holiday in the coming months, combining the service with the low price of annual travel insurance packages to create the cheapest getaway possible, leaving more money left over to help make time spent in the holiday destination as special as possible.
Google Flights offers automatic alerts
Having previously offered flight information on a conformational email basis, this service is now provided automatically for all users of Google flights. Although Airfare Watchdog and similar services do offer flight alerts, the fact that the Google flights alerts are completely autonomous makes it a far more convenient amenity.
Google flight search is just one of the many features of Google Now, a service which tracks a variety of parameters to offer helpful hints and tips to benefit the user through their day. Examples include updates on traffic delays or the latest events taking place for those visiting a new area.
While you can use Google now to get cheaper flights than ever before, be sure to book over 60s travel insurance cover through Avanti for comprehensive protection at an unbeatable price.
Unfortunately, the service is currently only available for people who are searching through Google flights, meaning that users of similar services such as Skyscanner or Travel Supermarket are unable to benefit from the same deal.
Image Credit: Kevin Gong (Flickr.com)