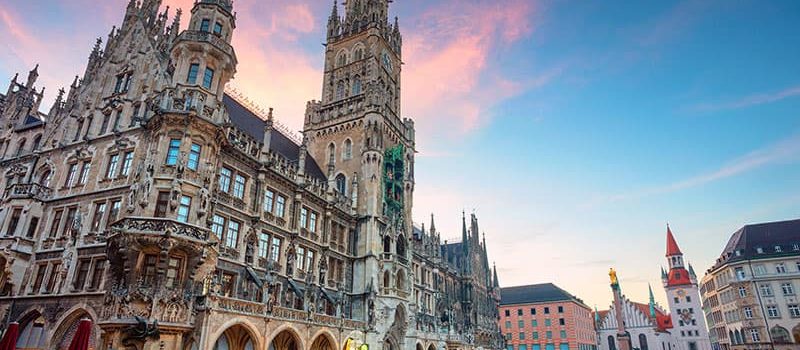 Where to Travel in September
With the kids going back to school, September is often one of the best times of the year to travel. Prices begin to fall, but many destinations still enjoy much warmer weather than the UK.
Whether you're looking for a beach holiday, something cultured, or just a weekend getaway in the UK, our list of places to travel in September should give you some inspiration…
For a Staycation:
Scilly Isles, England
Just off the coast of Cornwall, the Scilly Isles have their own micro climate, thanks to the warm winds of the Gulf Stream. This means that they stay comparatively warm and dry well into September.
Islands like Tresco and Bryher are fairly quiet at the best of times, and with the summer crowds gone there's a strong chance you'll find a beach all to yourself. You'll also find bike trails, gentle hikes, historic buildings, and some incredible local cuisine. Don't miss the Crab Shack on Bryher for simple but delicious dining!
Hawarden, Wales
Known for its historic castle and surrounding countryside, the small village of Hawarden in the north of Wales makes a great starting point for exploring the region. You can take to the nearby Wales Coast Path for some hiking, or Snowdonia National Park is just an hour's drive away.
But the real reason to visit Hawarden in September is for The Good Life Experience (12 – 15 Sep 2019). This boutique festival is held annually at Gladstone's Farm, and takes visitors back to 'the good old days.' It's four days of music, poetry, axe-throwing, and archery, as well as chefs cooking over campfires. There's even a 1930's fairground! Perfect if you want to enjoy a contemporary version of a simpler time.
For Wildlife and Nature:
South Africa
Although still technically winter, September is one of the best months to visit South Africa, especially if you want to see wildlife. The end of the school holidays means that national parks are less crowded, and prices are generally a little lower.
September is also dry season, which makes for pretty perfect safari conditions.
Animals stick to watering holes (making them easier to find), and temperatures are mild so you won't suffer too much heat as you search for them. September is also the perfect time for whale watching. Off the coast of Hermanus, near Cape Town, you'll find huge numbers of southern right whales migrating from Antarctica. These can be viewed from the clifftops along the coast, or the more adventurous explorers might want to book a whale-watching kayaking tour!
For Beaches:
Maldives
September can be one of the best times to visit the Maldives for a bargain-priced luxury getaway.
The July-August monsoon season is over, leaving behind occasional rainfall and temperatures in the comfortable high twenties.
Because of the unpredictable weather, prices tend to drop, as this is the season between peak and off-peak times.
If you shop around, you may be able to bag a bargain on a luxurious villa or fancy resort stay.
Albanian Riviera, Albania
Albania remains very much a hidden gem in Europe at the moment, but it's beginning to emerge as the 'new Croatia.' So now is the ideal time to go, before the crowds discover this beautiful Balkan gem. Along the Albanian Riviera, you'll find a rugged coastline dotted with traditional villages, isolated coves and golden sand beaches. Although summer sees these beaches packed with local holiday makers, by September the coastline empties while the temperatures remain blissfully warm.
For Culture and Festivals:
Istanbul, Turkey
September is considered one of the best months to visit Istanbul. Temperatures are more pleasant than summer and skies tend to be clear, making excellent sightseeing conditions. Art lovers should time their visit to coincide with the Contemporary Istanbul Art Fair (12 – 15 Sep 2019). This annual art festival is the perfect way to discover Istanbul's thriving art scene.
Munich, Germany
The 16-day Bavarian festival of Oktoberfest (21 Sep – 6 Oct 2019) is one of the biggest events in Germany. It's a must-see not only for beer lovers, but for anyone interested in the history, culture, and food of the country.
Oktoberfest seems to be celebrated all over the world these days. But the original and biggest festival takes place in Munich, and has done for over 185 years!
As well as beer, you'll find fairground rides, parades, and plenty of traditional German food like bratwurst and pretzels. This family-friendly festival is the perfect way to discover the Bavarian cuisine and culture. Just be prepared for a busy few days!
Emily Luxton is an award-winning full time travel writer and blogger from the South West of England. She's been travel blogging full time for several years and has travelled to over 50 countries so far. Whether it's eating her way around a new culture, or throwing herself into a new challenge (and out of her comfort zone), Emily is all about really getting to know the world - and having fun doing it!