Knowing the type of Covid test you should take, how many you need to buy, and what days to take them can be confusing. But thankfully, Randox Health has made buying your Covid-19 tests a walk in the park.
They offer a range of Covid test options so you can select what you need for the country you're going to. Handy right? So, all you have to do is choose the package that's right for you and they'll handle the rest.
Save 10% on home-delivered Covid-19 tests!*
Going on holiday should be exciting, not stressful. That's why we're working with Randox Health to make travelling abroad easier – and more affordable.
Get 10% off your Covid-19 tests when you take out a new travel insurance policy with us! 
How does testing with Randox Health work?
Step 1 – Ordering your tests
Picking the tests you need for your trip is easy. Randox Health offers a range of test options, so all you need to do is select the relevant tests for where you're going.
Delivery usually takes between 4-6 working days, but we suggest you place your order in good time to allow for any delays. (If you're anything like us, you won't want to be missing that flight!)
Step 2 – Register your test on arrival
For PCR tests, you'll need to register your tests on the Randox Health website. Be sure to do this before you send your samples off as they'll need your details to send you your results by email.
For lateral flow tests, you can also download the Randox Health 'CertiFly' app to register your test result and receive a certificate as proof for travel.
Step 3 – Returning your PCR test
When you're ready, complete your Covid-19 test and return it to Randox Health as soon as you can. Returning them is free if you're using a Randox Health sample dropbox, or a DX dropbox. You may also return your sample via courier, but this will be at your own cost (and risk!)
Once you've dropped your test off, test results are guaranteed by midnight the following day.
You can find more details about returning your test here.
Step 4 – Getting your results
Your test results will be emailed to you, using the email address you provided when you registered your test kit in Step 2.
For lateral flow tests, you just need to scan your test result on the Randox Health CertiFly app, and your result will be confirmed on a digital certificate.
How to get your discount:
Take out a travel insurance policy with us
We'll send your Randox Health discount code by email
Visit randoxhealth.com to choose your Covid-19 tests for home delivery
Enter your discount code at the checkout and save 10%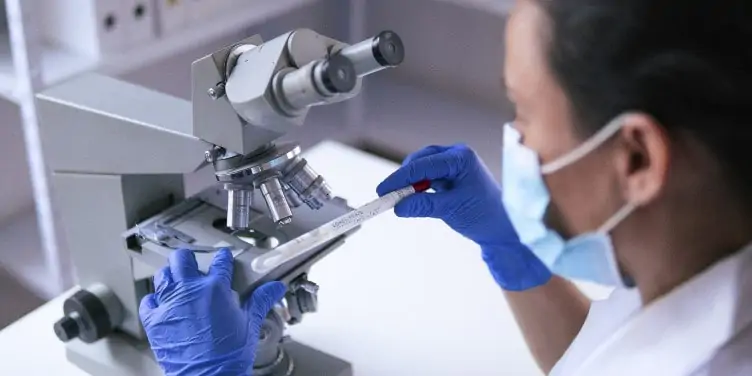 Why choose Randox Health?
Guaranteed results within 24 hours
Government-approved Covid-19 tests
Test in the comfort of your own home
Dropbox locations nationwide, open 7 days a week
Largest Covid testing network in the UK and Ireland
Find the full terms and conditions by Randox Health here.
*Offers can be changed and/or retracted at Randox Health's discretion. Discount applies to home-delivered Covid-19 tests only. This offer excludes tests bought for click and collect.