Survey reveals most popular romantic holiday destinations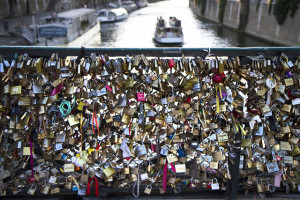 A survey conducted by travel company Couples Resorts has revealed the most popular destinations chosen by those looking to spend a romantic holiday together.
Six locations were voted for, with Paris in France, Venice in Italy and Prague in the Czech Republic all topping the list of suggestions. Unsurprisingly, the 'city of love' took top honours, and was recommended for its exquisite culinary options and extensive art collections.
Cities in Europe were recommended most, with Venice noted for its fascinating history and Prague for its superb architecture and beer. However, although half of the results are cities, beach holidays still proved to be most popular, with 35% of people preferring a beach holiday, in comparison with 12% that prefer a city break.
Lovers on the lookout for Adventure
Couples looking for a romantic escape in a warmer climate picked long-haul destinations such as Phuket in Thailand, Negril in Jamaica and Cape Town in South Africa. These were also picked due to their options for activities, with 12% of people asked preferring to take an adventure holiday with their loved one.
The 'How to Choose a Romantic Holiday Destination' guide states that going on holiday as a couple contributes to a healthy relationship, and this can be improved even further by reducing the stresses surrounding a holiday and purchasing comprehensive over 50s travel insurance.
Some of the suggested things to do on the infographic include attaching a lock to the Pont de l'Archevêché in Paris, taking a gondola ride along the river past the Renaissance architecture in Venice, and relaxing on one of the world's best beaches. The more adventurous may wish to climb the Dunn's River Falls or go cage diving with great white sharks!
Couples looking to visit more than one destination in the list can enjoy peace of mind during a romantic break with stress-free annual travel insurance – worth looking into if spur-of-the-moment romantic trips are your thing!
Image Credit: JD (Flickr.com)