Over-50s are risking huge medical bills abroad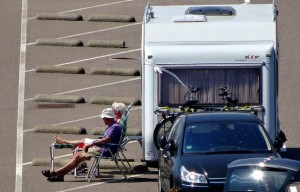 According to a recent study thousands of over-50s are putting themselves at risk by holidaying abroad without any travel insurance.
The research found that one in ten over-50s with pre-existing medical conditions travel abroad without any over-50 travel insurance policy or any other type of travel insurance.
In an article on the BT website it was revealed that a recent study showed that 1 in 30 people were not covered by the policy they had bought and were therefore at risk of having to pay for huge medical bills.
According to the BT article, it is estimated that approximately 500,000 over-50s have been struck down by illness over the past three years whilst on holiday.
15-24 year olds are no better
In another study by the Foreign & Commonwealth Office it revealed that 15-24 year olds are not any better at buying travel insurance with 48 per cent of respondents revealing that they do not buy travel insurance. The same study also revealed that one in seven over-50s do not purchase travel insurance when they jet off.
The study by Saga revealed that of the 10,000 people questioned, around 30 per cent of those aged over 50 do not bother looking at the details of their travel policy and instead just look at the price of it.
When you hear about stories such as a woman suffering food poisoning during a trip to Antigua and then, due to the severity of it, having to have her gall bladder surgically removed, it demonstrates the importance of travel insurance.
No matter what your needs are there are a variety of different policies available; from single trip travel insurance for Europe or the rest of the world to a number of different types of annual travel insurance policies, it is of utmost importance to ensure that you have insurance before you travel.
Image Credit: David van der Mark (flickr.com)