Huge rise in amount of UK public aged over 90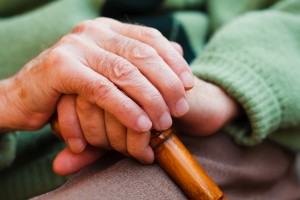 There has been a stark increase in the amount of people living in the UK who are over 90 years old; that's the message hailing from recent statistics that show a huge spike in numbers over the last 30 years.
With people living longer than ever, it shows the importance of booking over 80s travel insurance packages to ensure people can explore the world with complete peace of mind.
According to figures from the Office of National Statistics (ONS), an estimated 527,240 people celebrated their 90th birthday during 2013. This would mean that per 100,000 members of the public, 827 of those were aged 90 or over. It shows an almost three-fold increase compared to figures from 1983, whn there were just 322 over-90s per 100,000 members of the public. As such, the figures mean that members of the public aged 90 or over represent 0.8 per cent of the overall population.
Multitude of reasons account for rise
When looking at the reasons for the substantial increase over the three decades, the ONS stated that there were a number of factors that could have attributed. Among these include the development of better medical treatments, improved standards and an enhanced quality of life.
Unsurprisingly, the increased rate of longevity in life has led to many people looking to head off on holiday to explore the world. For those that are looking to head off on their dream holiday later in life, it's recommended for people to keep moving and be friendly in order to make long flights as pleasant as possible.
It's also advisable to book comprehensive medical condition travel insurance cover, and with the options available from Avanti, you are able to travel the world safe in the knowledge that you are financially protected should anything unexpectedly go wrong.
Image Credit: Lighthunter (Shutterstock.com)