Survey reveals many avoid unpacking suitcase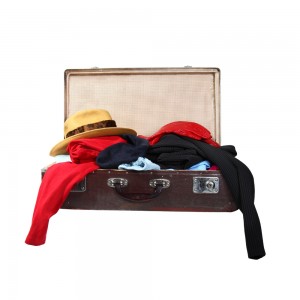 An online survey has revealed the lazy habits of British holidaymakers, suggesting that people don't actually unpack their suitcases until weeks after returning from their getaways.
Conducted by online travel company sunshine.co.uk, it revealed that as many as one in ten people leave their luggage in their suitcase for up to one month prior to their return, suggesting that they are reluctant to accept that their holiday is over. Whether it's clothes, toiletries or even documents for a cheap medical travel insurance package, leaving them all in your suitcase seems to be an increasingly common occurrence!
The survey quizzed 2,377 Britons over the age of 18 who had been on holiday within the last 12 months, asking them questions relating to their packing and unpacking habits. Alarmingly, just 13 per cent of all those asked said that they would unpack their suitcase on the first day when returned, while 42 per cent waited until the day after to sort out their getaway garments.
Many admit living out of suitcase while on holiday
The survey also revealed the habits of holidaymakers while they are on their getaways, with 61 per cent saying they prefer to live out of their suitcase while on holiday, rather than placing their clothes in drawers or on hangers. At the other end of the spectrum, unpacking the suitcase as soon as they reached their destination was the choice for 17 per cent of the poll. The remaining 22 per cent said they unpack half of their items and leave the rest in the case.
Whether you like to sort your suitcase straight away or prefer to adopt the approach of 'out of sight, out of mind', it's recommended that all holidaymakers book travel insurance cover for over 70s to ensure financial protection should your clothes or items go missing.
Image Credit: Ama Cmelic (Shutterstock.com)