Survey reveals winter holiday hotspots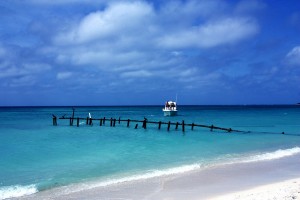 With the shorter days and cold winds of winter just around the corner, a recent report has revealed the hotspots Britons travellers are using as their escape from the cold.
It comes after results were published from a survey by Post Office Travel Money, revealing that Brazil, the Caribbean and the USA are all tipped to be inundated by Britons looking to enjoy sumptuous sunshine on a holiday with complete peace of mind through purchasing an affordable medical condition travel insurance package.
To work out which destinations are likely to be the most popular, the Post Office analysed the level of sales of a variety of different countries, with the more sold suggesting that a higher level of travellers will be visiting. Sales of Brazilian Real have seen a 215 per cent increase, showing that people are still keen to visit the vibrant country even after the World Cup has drawn to a close.
Another country experiencing great popularity is Vietnam, with sales of the Vietnam Dong seeing an increase of one third over the summer, a four-fold rise in the last three years. Combining fine weather with fascinating history, it's hardly surprising that Vietnam is so highly rated as a worldwide destination.
Caribbean currencies also see rise
The survey also revealed that currencies from the Caribbean also showed stark sales improvements during the summer, with the Trinidad and Tobago Dollar increasing by 21 per cent and the Jamaican Dollar rising by a similarly fruitful 19 per cent. The Post Office believes this has come about because of the recently strengthened position of sterling, meaning that money is going even further when travelling abroad. The American Dollar also saw an increase of 12 per cent during the summer.
It will come as fantastic news for those looking for an escape from the British winter, with the positive currency rates together with the low priced over 70 travel insurance packages from Avanti meaning that getaways are more affordable than ever.
Image Credit: neiljs (Flickr.com)