Study reveals the true cost of the British seaside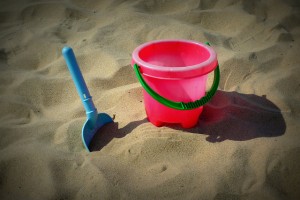 Recent research has revealed the overwhelming costs of the trip to the seaside in the UK, with the bucket and spade holiday simply out of reach for many families.
The findings come after a study was carried out by the children's charity Barnardo's, calculating that a standard trip to the seaside without factoring in any of the usual fun could cost as much as £170 per family of four in some areas, although the cheapest price found was £41.
With this in mind, it is hardly surprising that so many people boycott the seaside in favour of the airport departure gate; a week-long holiday along with comprehensive cheap medical travel insurance is far less costly than a domestic getaway in most cases.
The study found that a day trip from Aylesbury to Bournemouth would cost £172. The prices were also excessive on trips from Leicester to Skegness and London to Margate, costing £127 and £96 respectively.
These prices only take into account the price of the cheapest rail fare using a qualifying railcard for two adults and two children, travelling from their city to the nearest recognised coastal resort. While it does include the price of staple items such as sun cream, fish and chips and ice cream, the many items which were exempt include swimwear, towels, buckets and spades, inflatables, armbands and extra snacks and drinks.
20 per cent of families priced out of seaside day trips
Barnardo's suggest that the price of a seaside escape means that one in five families are unable to afford such a trip, calculating that the minimum disposable income for some of the UK's poorest families is just £39.
While single trip travel insurance policies and cruise travel insurance are available at great prices from Avanti, the overall cost of the seaside means that it's currently out of reach for many households.
Image Credit: Henry Burrows (Flickr.com)