How to recover after an activity holiday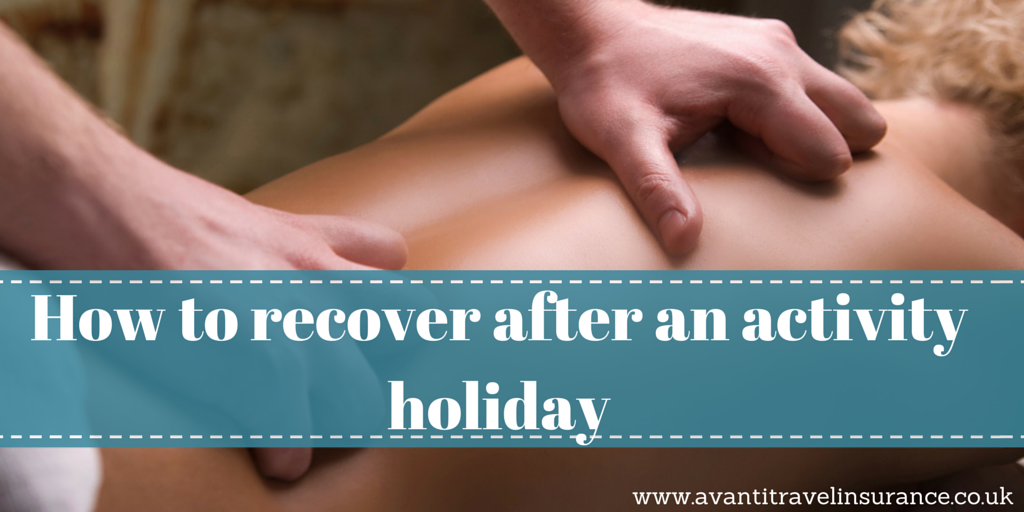 There is nothing wrong with topping up your tan and laying by the pool whilst on holiday, but to truly experience a destination for some the best way is to get out and explore.
That is one of the reasons why more and more people are getting an annual travel insurance policy and going on activity holidays. Activity holidays are no doubt on the rise and an article on the YouGov website revealed that from 2008-2012 27 per cent of respondents went on a walking or rambling holiday abroad and 21 per cent of Brits went on a hiking or trekking holiday overseas.
Although the popularity of activity holidays has risen, it is common for people to come back from an activity break with a number of aches and pains.
With this in mind we asked some specialists for their advice and tips on how to recover from an activity break away.
Good Spa Guide
The Good Spa Guide aims to help people choose the right spa and treatments wisely and they recommend a variety of different treatments for people who are suffering after an activity holiday.

Foot and leg massage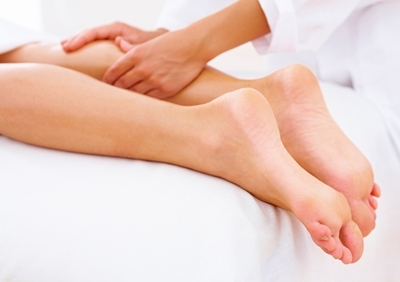 If you've been hiking or sightseeing and your feet and legs are feeling a little worse for wear, the Good Spa Guide recommends that you stop by a spa and book yourself in for a foot and leg massage.
They added, "Your therapist will help get the blood circulating, relax your worked muscles and reinvigorate any hard patches of skin. You might also want to include a pedicure in your treatment to show off your beautiful toes!"
Lymphatic Drainage
For those who have been on a more indulgent holiday the Good Spa Guide recommends a massage which includes lymphatic drainage techniques. This could well be the perfect treatment after a skiing holiday, especially if you're a big fan of après-ski!
The Good Spa Guide said, "Lymphatic drainage uses gentle pulsing motions to boost the flow of lymph around your body, refreshing your immune system and flushing out toxins. Perfect if perhaps you've sampled a little too much of the local wine or spirits."
Swedish massage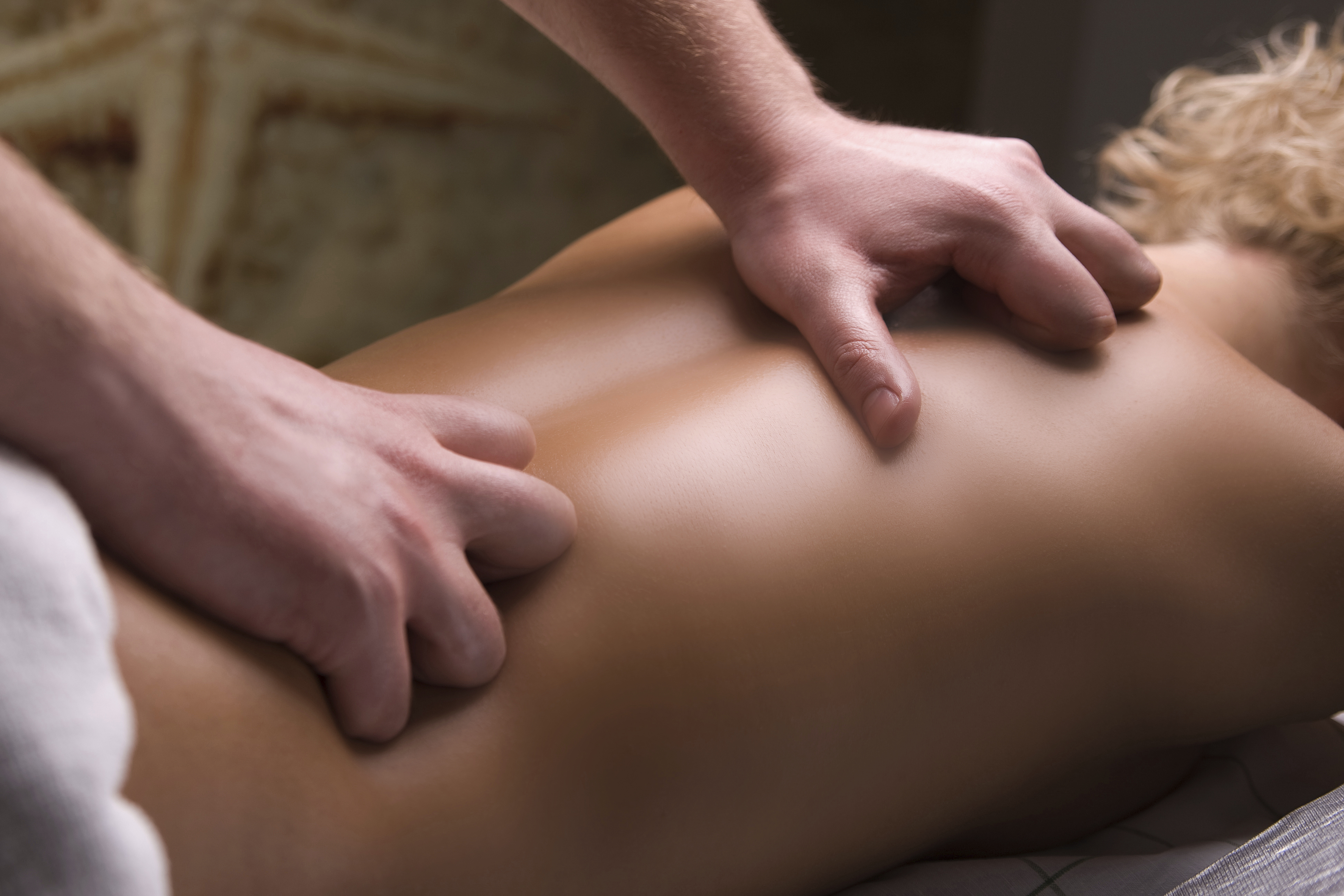 The Swedish massage is the most common and best known type of massage in the West and according to the Good Spa Guide is great for anyone who has been on an active holiday.
"Your therapist will work out any aches and strains you may have picked up while hitting the slopes, the water or cycling around the countryside. Your therapist will work out knots and loosen your muscles so your body is properly relaxed."
Hydrating wrap/Vichy shower
If you're feeling a little sunburnt the Good Spa Guide suggests that you should soothe your skin with a hydrating wrap or Vichy shower. Jets of water will massage your body, which is great for cooling tender skin, and after receiving the treatment use a moisturiser to re-hydrate their skin.
Sports Massage Zone
Peta McSharry works at the Sports Massage Zone, who are independent sports and remedial therapists, and she suggested that people who are suffering from injuries, aches or pains as a result of an active break abroad should try the following massages and treatments.
Sports Massage
A Sports Massage is more than just a deep tissue massage and there are various techniques that are deployed to return your muscles and soft tissue (generally known as muscles, tendons, ligaments and in some instances your internal organs) back to a more normal state of function.
Peta McSharry, a registered Sports and Remedial Massage therapist and myofascial release practitioner, added, "The treatment should be personalised based on the state of your soft tissue, for instance post-marathon massage would vary greatly to the treatment you'd receive if you have an injury to your soft tissue and an astute therapist will question you prior to starting treatment, understanding your goals for the session and treat your tissue depending on the activities you've completed prior to your treatment."
Remedial Massage
A Remedial massage seeks to understand why something is not functioning as it should and looks for practical solutions to balancing your movement patterns or returning them back to a more normal function.
The Sports Massage Zone's Peta McSharry said, "The treatment will offer both hands on release, coupled with advice for remedial exercises to help your body repair the damage taking place from abnormal biomechanics, repetitive strain or dysfunctional tissue (usually the result of holding fixed positions for numerous hours in the day). When an inactive person takes an active holiday, the body is likely to complain and no doubt will need some therapy to help it recover from the change in movement."
Myofascial Release
Myofascial Release is a soft tissue therapy that treats the skeletal muscle when a person is suffering either from pain or immobility.
Peta McSharry added, "Many of the injuries we feel in our soft tissue takes place in our fascial system – a head to toe web structure which holds all the other components of our body: muscle fibres, bone minerals and organ tissue. Myofascial release works within this network, either at a local level to release adhesions or disfunction, allowing tissue to work as it was designed, or seeking a global solution – think of pulleys and levers, where something in one area is affecting something further along the chain. The treatment is fairly intense but very effective."
Other useful tips

Take an Epsom Salt Bath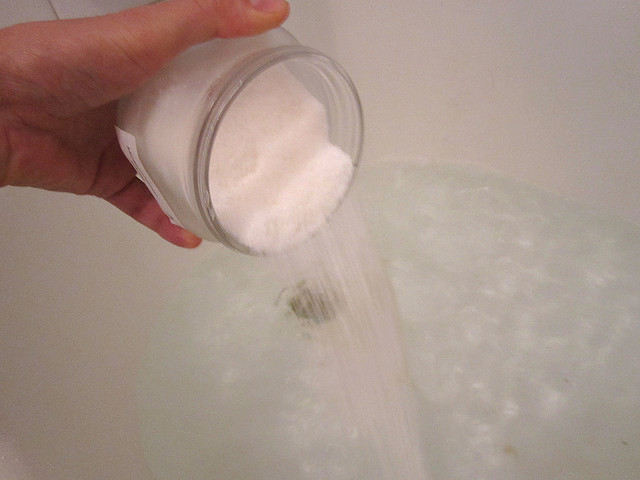 People who have taken out winter sports insurance and been skiing or people who have been on other types of active holidays are often advised to take hot baths to help loosen muscles after such a trip, but a hot bath with Epsom salts is even better.
The magnesium in the solution is absorbed through the skin and this helps reduce muscle soreness as well as speeding up blood flow, helping people to relax and sleep better.
Glucosamine & Chondroitin Capsules

Glucosamine & Chondroitin Capsules are high-quality supplements that help hold water in cartilage and therefore help cartilage to function properly, as well as maintain healthy bones.
Glucosamine and Chondroitin are found naturally within joints, but as we age, glucosamine levels decline and so cartilage loses some of its ability to absorb water. The capsules help the cartilage function properly by holding more water and helping it to repair.
The capsules can be purchased at most pharmaceutical retailers, Holland and Barrett, and online on sites such as Chemist Direct.
Image Credit: Good Spa Guide, SuperFantastic (flickr.com), Sarah (flickr.com)