6 Days to Go: Two Great Recipes for Brussel Sprouts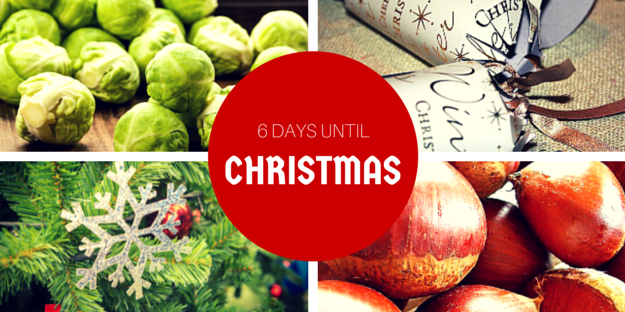 With just six days to go until the big day, it's time to double-check your present list and, more importantly, make sure there's plenty of food available so no one will go hungry.
While Christmas is renowned as a time for feasting, there's one green vegetable which is never quite as popular as the rest: the Brussel Sprout. However the Avanti team have come to the rescue in this matter, with these great recipes ensuring that there won't be any leftovers! It just goes to show we can offer so much more than just great deals on your over 60s travel insurance cover.
This first Jamie Oliver classic is sure to change sprout misconceptions.
Sicilian roasted cauliflower & Brussel sprouts
Ingredients
50 g pine nuts
1 large head of cauliflower
300 g Brussel sprouts
50 g raisins
12 strands of saffron
2 tbsp olive oil
2 tbsp garlic oil
Method
This great recipe combines two familiar favourites into one delicious dish, meaning it's perfect if you are cooking for many and are stuck for space. It's very easy to do, just preheat your oven to 200° or Gas Mark 6 and place the pine nuts in a dish and roast until golden, taking out and setting aside afterwards to cool down.
Now trim the cauliflower and Brussel sprouts. Put the raisins in boiling water and drain after around 20 minutes. The cauliflower and Brussel sprouts now need to go into a large roasting pan with the saffron threads. Cover the mixture with both olive and garlic oil and mix gently, cooking for around 30 minutes until the florets begin to caramelise. Once cooked, mix all the elements together and serve warm.
Next up we have a Nigella favourite.
Brussel Sprouts with Chestnuts, Pancetta and Parsley
Ingredients
1 kilogram Brussel sprouts
250 g pancetta (rind removed, cut into 1 cm cubes) or bacon
1 tbsp vegetable oil
30 g butter
250 g vacuum-packed chestnuts
60 ml marsala
1 large bunch of fresh parsley (chopped)
Method
After you've trimmed the sprouts and cut a cross into the bottom, place them into boiling water and cook for around five minutes. Drain them and leave to the side. Now in a pan large enough to fit the whole mixture, cook the pancetta or bacon until crisp. Now add the chestnuts and butter, using a spatula to break the chestnuts to release the flavour. When they are warmed through, add the marsala and let it carry on bubbling away. Add the sprouts and sprinkle in a little parsley and pepper before giving a good mix. You can add salt if needed, but the pancetta or bacon should cover that. Serve on warm plates.
Wherever you're planning to spend Christmas, these are two great recipes you can share with your family and friends to help create a festive feast fit for a king. If you are heading abroad, make sure you book you single holiday travel insurance cover from us so that you're completely protected.
Image Credit: Christian-Fischer, Ko Backpacko (Shutterstock.com), Liz Jones, Kanko* (Flickr.com)