72-year-old receives compensation after holiday illness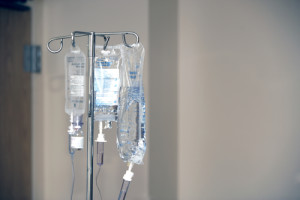 A great grandmother has received thousands of pounds of compensation from a leading holiday provider after falling violently ill on holiday, showing the importance of booking medical travel insurance packages before you head out.
In what proved to be a nightmare holiday, 72-year-old Kathleen Smith from Rawtenstall in Lancashire began suffering from abdominal cramps, diarrhoea, drowsiness and other symptoms just two days into her holiday with her family at the MinaMark Resort, located in the Egyptian resort of Hurghada. On the cusp of the Red Sea, Hurghada has long been a popular destination for holidaymakers thanks to the clean beaches and fine sunshine throughout the year.
The symptoms lead to Mrs Smith suffering from acute gastroenteritis, which she believes was brought about because of meat which had been left uncovered and exposed to flies throughout the day. She was diagnosed after she returned home, although her symptoms were so bad that she had to be placed on an intravenous drip in her hotel room. Unable to sleep, Mrs Smith continued to suffer from the symptoms for a further 12 days during the holiday – which took place in 2013 across June and July.
Thomas Cook pays £3,500 in compensation
Thomas Cook, the tour operator which facilitated the holiday, agreed to pay Mrs Smith £3,500 in compensation after she filed a claim against them. The tour operator released a statement offering their sincere apologies to the party affected, adding that these types of incidents are rare and that they will work hard to ensure a similar situation isn't repeated.
With suffering from such illnesses the last thing many would expect while on their holiday, it shows just how important it is to plan for every eventuality and take out travel insurance for over 60s in good time before you travel. Fortunately, the packages from Avanti offer this exact cover at a great low price.
Image Credit: Toshiyuki IMAI (Flickr.com)