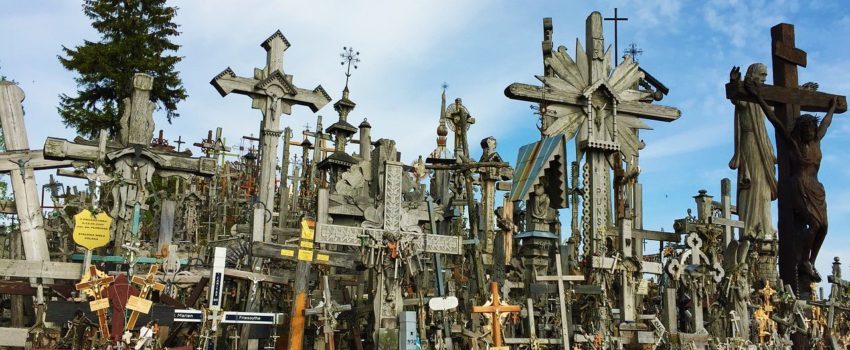 Quirky European Attractions
The Strangest Sights In Europe
For the traveller who likes something a little bit different! 
If you fancy getting away from the hordes of tourists and seeing something a little different this summer, then visit one of our top five quirkiest attractions in Europe!
Museum of Torture, Siena (Italy)
An idyllic walled town in Tuscany, Siena is famous for its architecture, cuisine and famous Palio – a medieval horse race which is still held in the town's stunning Piazza del Campo twice a year. But for something a little different, venture down a quiet alleyway off of the Piazza, where you'll find the Museo della Tortura (Museum of Torture). This is a museum of torture devices, which has been collecting its gruesome exhibits for over 30 years. It holds guillotines, hanging cages and far worse – this isn't for the faint hearted! Afterwards, go for gelato (or something stronger!) in one of the many parlours that are situated around the Piazza – it'll help you recover!
The Nose Academy, Lund University (Sweden)
One of the strangest museums in Europe (if not the world!) is the Nose Academy based at Lund University in Sweden. It contains plaster casts of the noses of famous Scandinavians – from seventeenth-century astronomers to eighteenth-century botanists! Run by the University's 'nasal committee', it also contains the 'Unknown Nose' – a tribute to the common man.
Cathedral, Mejorada del Campo (Spain)
One of the most iconic sights in Spain is Gaudi's Sagrada Familia in Barcelona, which is strange enough. But even odder is the cathedral you'll find in Mejorada del Campo, in the outskirts of Madrid. Here a 90 year old local man is constructing his very own cathedral. When struck down with tuberculosis in his early life, he promised the Virgin Mary that he would build her a cathedral if he survived. He stuck to his word, and can be found working on his surrealist masterpiece to this day. Made entirely from scavenged materials, this is the real deal – it contains an apse, a transept, three cloisters and a crypt. Entrance is free, but donations are appreciated.
Hill of Crosses, Siauliai (Lithuania)
Lithuania's Hill of Crosses is a remarkable sight which looks like the set of a horror movie. Since the 19th century Lithuanians have planted crosses here to signify their devotion to Catholicism – especially during periods in which their religion was under threat. Many risked their lives to make this gesture in defiance of the Russian authorities. Over the decades a forest of crosses has accumulated, making a striking and poignant place of pilgrimage for Catholics and curious tourists alike.
Beer Baths, Tarrenz (Austria)
Austria is famous for both its beer and its wellness. Perhaps it was only a matter of time until these two things were combined! A 200 year old brewery in Tarrenz (west of Innsbruck) has swimming pools with filled with beer in order for bathers to swim in. Lounging in heated beer is apparently great for the skin – and you can order some to drink afterwards!
Whatever strange places you plan to visit in Europe this summer, make sure you take out a European insurance policy first!