Better Protection Offered To Holidaymakers On Package Deals
EU Ruling Sees Better Protection For Package Deal Holidaymakers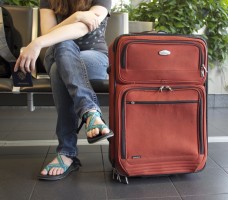 A new EU ruling means that those holidaymakers who choose to opt for package deals will get a greater level of protection on their trips abroad.
Package deals have been popular with us Brits ever since the first flights took off for Corsica from Gatwick Airport back in the early 1950s. However, the term 'Packaged Holiday' has been somewhat twisted and changed since those early days and it is this grey area that has left some tourists with less cover than they may have anticipated when they bought their policies.
What constitutes a package deal has, until now, largely been left at the discretion of the tour operator providing the service, but all that is set to change thanks to new rules which have been agreed by MEPs. Anyone booking a holiday now from a country within the European Union will have to be told specifically whether or not their holiday is classed as a package deal.
What This Means For Tourists
The change in legislation means that should you book a holiday that is indeed classified as a package deal, your trip will be offered far more protection than would have previously been the case. Now, thanks to the changes made, operators must make sure that anyone on a previously agreed package deal is covered should an airline go out of business while they are away or if a hotel ceases trading during their stay.
This means that tourists are now guaranteed a flight home or a change in accommodation should the worst happen to one of their providers while they are abroad. However, ABTA (the UK's largest travel association) have been quoted as saying that the new ruling should have gone further still, claiming that the additional cover does not protect those trips that 'look and feel like a package holiday' to those consumers who bought them.
When Do The New Rules Come Into Play?
All European Union member states must comply with the new rules within the next two years, according to an EU spokesperson. This 24-month time period will allow operators to make the necessary adjustments to marketing material and to bring their staff up to scratch with the new ruling.
Although there were previous rules regarding the protection offered to tourists caught up in unwelcomed situations, the last revisions were made 25 years ago, back in 1990, so it was felt that a change was desperately needed to better accommodate todays marketplace.
Clearer Guidelines
It is hoped that the new rules will make booking a holiday and the protection that is offered to consumers more transparent. Travel providers must now make it absolutely clear to those booking holidays with them whether their holiday is actually a package deal or not. Under the new ruling they are also required to inform holidaymakers of the level of consumer protection that they have, should they encounter difficulties whilst they are away.
Increased Protection Does Not Mean You Are Insured
Although these new rules are being widely welcomed by much of the travel industry it is vitally important that holidaymakers do not misinterpret exactly what is changing here. Tourists wishing to travel abroad will still be required to take out their own single trip insurance should they wish to be covered for things such as loss of baggage or illness while they are on holiday.
The new rulings by MEPs does not mean that holidaymakers are covered for such eventualities, but consumers are now getting greater protection for operator related issues, which can only be a good thing.