Tips on preparing for your Skiing Holiday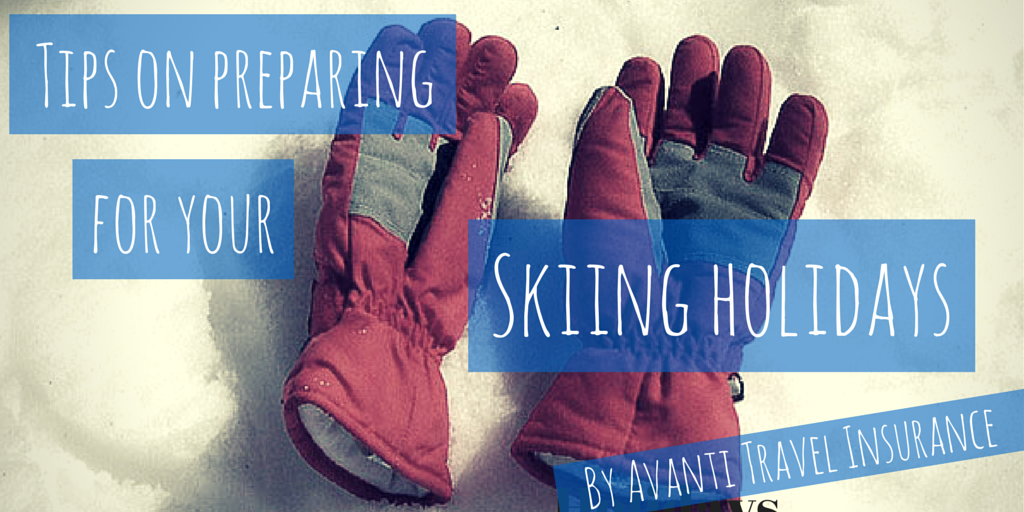 With the incredible views, vast amounts of snow and the chance to enjoy an active getaway, nothing quite beats the experience of a skiing holiday. Trips to the mountain have been popular for decades, and the appeal has done little to falter as millions continue heading to pistes around the world year after year. If a ski holiday is high on your agenda, here's our guide to helping you make the most of your time in the snow.
What to Wear
It may seem silly to even point it out, but skiing resorts are very cold. Despite this seeming obvious, many people disregard this and don't pack enough layers. Layering is the ultimate method of staying warm, and will also aid with your flexibility.
Layers
We spoke to experts at Ellis Brigham Mountain Sports, one of the UK's leading ski and snowboard retailers, to find out what is needed to ensure you're warm from head to toe:
"Layering is the key.  Start with baselayers, add a midlayer and then top off with a lightly insulated jacket – this will allow better temperature regulation.  Good quality snow sportswear will be designed with motion fit which allows you to stretch and move in an unrestricted way. 
–          Ellis Brigham
Socks
"When it comes to socks, it's a fallacy that you should wear two pairs for warmth.  Invest in a good pair and it will work just fine on its own.  If you buy good ski socks, not only will they keep your feet comfortable, warm and dry, they will have padded areas corresponding to particularly hard contact areas in ski boots.  And don't forget gloves or mittens – an absolute must have on the mountain."
–          Ellis Brigham
Gloves
On the subject of gloves, they are one of the most important aspects of a skiing holiday. Not only are they necessary to help keep a good grip on your ski poles, hands and fingers are also the first place where cold sets in – alongside the feet. With this in mind it's important to invest in decent gloves to ensure they stay warm.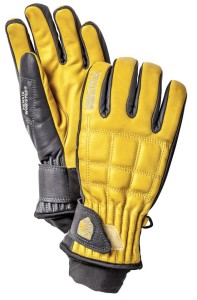 A name to look out for is Hestra, specialists in glove making and a brand familiar all over the
world. Specialising in crafting gloves from leather, their decades of expertise means that they are able to produce gloves that are fit to withstand whatever the weather brings. They are based on the layering principle, with liners, base gloves and shell gloves all incorporated to offer the height of comfort and warmth.
When we spoke to Hestra, they offered a few words of advice to people planning a skiing holiday:
"Eat more and more regularly to keep energy levels high and layer your gloves like you do your clothing. Pay once rather than buy twice. Quality is an investment!"
– Hestra
Ski boots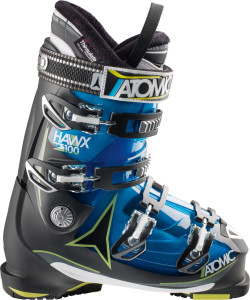 Skis can be hired from the resort directly, and this is highly recommended for first-time skiers. On the same level of importance with skis are a reliable pair of ski boots and although these can be hired for those making a slopeside debut, regular skiers are recommended purchasing their own pair in order to feel the best benefit, as Ellis Brigham concur:
"With a rental boot, you get what you're given in terms of shape and fit.  Buy your own and a good boot fitter will recommend the brand that suits your foot shape and will be able to tweak areas that might cause discomfort.  They can also fit you with a custom insole which is heat moulded to your foot shape for adds customised support and comfort."
–          Ellis Brigham
Safety First
While skiing will offer an exhilarating experience, the risk that comes with it means that precautions should always be taken to avoid the risk of accidents. It's for this reason that comprehensive medical travel cover is necessary for skiers and snowboarders of all ages, and there are other ways to help protect yourself from accidents turning into life-changing events.
Protect your head with a helmet
One of the simplest methods of improving your safety is by purchasing a helmet. While you will hope that it never has to be called upon, it could be the difference between a small fall and serious injury should you hit your head on a rock that has been blanketed by snow. Among the best names in the realm of skiing helmets are Bollé, offering a range of helmets to suit all types of budget. A majority of their products also incorporate their innovative Click-to-Fit® system, a patented technology that allows the user to easily adjust the fit of the helmet as they wish.
Protect your eyes with goggles
Goggles offering heightened vision in severe conditions in comparison to sunglasses. While they still offer a level of UV protection depending on the price you pay, the straps around the head mean that no snow or wind can infiltrate and affect the eyes.
Protect your body with impact clothing
For fledgling skiers, taking an impromptu fall is all part of the learning process. Because of this, impact protective clothing can prove such a huge benefit. Fitting directly underneath your salopettes, they use extra padding in all the right areas and provide padding in the areas which you are most likely to fall on. Click here to browse the range of protection/impact clothing available from Ellis Brigham.
Protect your life with emergency kit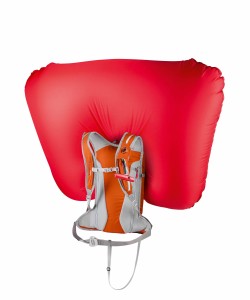 If you consider yourself an experienced skier and are keen to explore the mountain away from
the finely groomed slopes, an avalanche transceiver offers a lifeline of safety in the endless expanse of white. A company which specialises in creating such products – along with a multitude of other items – is Mammut. After we contacted Mammut, here's what they had to say about their wealth of ski safety products:
"Whether you ski on or off piste it's important to have the right kit to stay safe.  Mammut offers a range of products to help keep you safe, such as avalanche transceivers, avalanche airbags, shovels and probes."
–          ­Mammut
Be prepared for Exercise
Among the most notable differences of a trip to the mountains compared to a summer holiday is the extra level of fitness needed. Because you will be on your feet exerting your body all day, it's recommended to improve your fitness in order to really make the most of your trip. Here's what Ellis Brigham had to say on the subject of fitness:
"Set yourself a regime for 4 weeks before your trip which includes squats/lunges to increase your thigh strength, core strength exercises and stretching for flexibility, especially in the hip flexors.  Before you hit the slopes each day, stretch your muscles out, and at the end of the day, take advantage of saunas, hot tubs or just a soak in a hot bath."
–          Ellis Brigham
Check out your Destination
Wherever your skiing adventures take you, doing some prior research of your destination is the ultimate way to help you make the most of your holiday. No two skiing resorts are the same and conditions vary hugely. You will also find that the grading of slopes will be different, a case that's especially true when comparing Europe to the US and Canada:
For Europe, the grading is done by colours – from easy greens to blues, reds, blacks and double or triple diamond blacks.
For North America, it begins with the green circle, then blue square, then black diamond, double black diamond and triple black diamond.
Also, blue runs in America and Europe aren't necessarily the same, and despite the same grading it's worth taking precaution if exploring an area for the first time. Taking a look through the piste map is a great way of learning about the resort your visiting and also gives the chance to plan your route down the mountain.
The one product you shouldn't forget?
While you can do all the preparation in the world before your holidays, we all have an essential holiday product that we can't leave the house without. Of course, you cannot travel abroad without your passport and we at Avanti know that no holiday should be taken without affordable travel insurance, but for a skiing holiday there are certainly extra things to consider. We asked some of the people that we contacted what's the one item they can't be without on their skiing holidays, and here are their responses: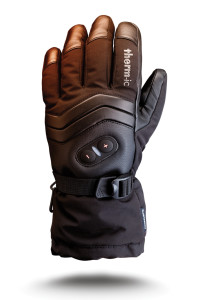 Mark Brigham, grandson of the founder and marketing director of Ellis Brigham says: "I suffer from cold extremities so I am a big fan of Therm-ic's Heated Gloves. They have elements running through the fingers, powered by a tiny rechargeable battery, which emit a gentle heat when turned on. There's an easy-to-use control panel on the top of the hand for adjusting the temperature.   Love them!"
Kristen Lummis, founder and owner of the Brave Ski Mom blog, said the one item she couldn't live without is her ski boot backpack: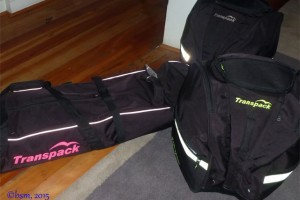 "Not only does a well-designed ski boot bag hold your boots, but it also holds your helmet, goggles, mittens (and spares), hand warmers, neck gaiter, face warmer, sunscreen and all of the other necessary odds and ends. My favorite for travel is the Transpack TRV Pro which has enough room that I can pack all of my necessary socks, thermals, mid layers, jacket and ski pants — everything I need in one place. The backpack design frees up your hands to carry your skis and poles (or roll another bag through the airport). Plus, the straps zip safely away if you are checking this bag, ensuring that no overzealous baggage handler can destroy it."
Jessica McMillan, US and World Freeskiing Champion, says that she never leaves home without her camera! If you want to experience the mountain alongside a pro, why not check out one of her three skiing camps in Jackson Hole, Iceland and Alaska?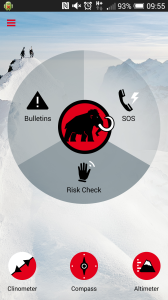 Experts in safety, it's no surprise that Mammut name the Mammut Safety App as their must have item. Wherever you are, just access the app to receive a detailed assessment of the potential risks ahead of you, taking into account aspects such as the level of danger, exposure and slope angle.
Image Credit: Emi Yañez (Flickr.com) – This photo has been edited from the original. Hestra, Mammut, Ellis Brigham, Brave Ski Mom