Canary Islands one of the most popular winter holiday destinations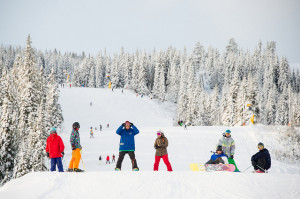 Every year there are millions of people around the world that jet off on a winter getaway and this year is set to be no different, with an ABTA study revealing that over 12 million people will take a winter holiday this year.
According to a study by ABTA, the UK's largest travel association, the most popular type of break this winter will be winter sunshine holidays, with 43% of people planning a winter break looking to head to countries that boast warm temperatures.
A city break came in as the second most popular type of winter holiday, with 35% of interviewees planning this type of trip, while 18% of people asked are looking to head on a snowboarding or ski trip. The survey also revealed that 3% of people are yet to decide whether or not they will be heading on a winter holiday.
Canary Islands revealed as a top winter destination
The research by ABTA also highlights that one of the top destinations this winter will be The Canary Islands because of its warm temperatures, easy travel route from the UK and the ability to get cheap over 50s travel insurance.
Other popular winter destinations include Tunisia and Morocco, and popular long-haul destinations for this winter include Antigua, Thailand, Mexico and the Maldives.
The ABTA study also revealed that winter city breaks commonly incorporate a visit to famous Christmas markets, which is why Paris, Berlin and Vienna are all common winter city break destinations.
The research also revealed that the most popular type of winter holiday for 16-24 year olds is a winter sports holiday, with 39% of respondents planning to go on this type of holiday. It is important, however, for people of all ages to get winter sports travel insurance packages to safe-cover themselves should they get injured during their holiday.
French, Italian and Austrian resorts are most popular with people looking to head on a winter sports holiday, although countries such as Bulgaria, Slovenia and Poland are up and coming ski and snowboarding destinations.
In total, the ABTA study revealed that 27% of people aged 25-34 years of age are planning to go on a winter holiday, which is the most of any age group, although they are closely followed by people over the age of 65 (24%).
Image Credit: Trysil (flickr.com)