22 Days to Go: Las Vegas tops most popular Christmas destination list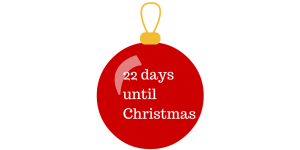 In Part Two of our special Christmas Countdown series of features we next take a look at a report about the top Christmas holiday destinations for 2014.
An annual list of the most popular Christmas destinations, which has been produced by travel retailer Priceline, has revealed that Las Vegas is set to be the most popular holiday destination this festive season, despite the need for long-haul single trip travel insurance. As Las Vegas is best known as the place to escape from everyday life in favour of entertainment, fun and general good times, it's no surprise that it's the top destination for those who want to travel this Christmas.
Travellers opting for destinations with warm weather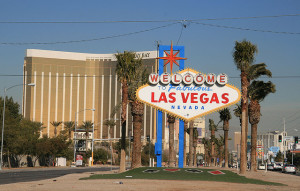 The list of the top 25 Christmas destinations seemed to follow a common trend, as destinations with warmer climates were the most popular.
Making up the top five list of popular Christmas destinations in 2014 was Orlando, New York, Orange County and San Diego. The top five destinations this year were virtually the same as the previous year's study, with the exception of San Diego, which replaced Miami in fifth.
An article on the Travel Agent Central also revealed that the highest climber in this year's study was Fort Lauderdale after the city jumped 31 places from 43rd position in 2013 to 12th in 2014.
Unsurprisingly, San Francisco with all of its popular attractions such as the Golden Gate Bridge and warm climate was the sixth most popular Christmas destination for 2014, while Oahu in Hawaii came in seventh position. Miami, Cancun and Los Angeles made up the top 10 Christmas holiday destinations.
Puerto Rico, Fort Lauderdale, Costa Rica, Pigeon Forge in Gatlinburg, Phoenix, Los Cabos, New Orleans, Chicago, Dallas and Palm Springs made up the top 20.
Denver was ranked 21st in the list followed by Maui in Hawaii, London, Seattle and the Bahamas. The Bahamas is a popular destination for cruises during the festive season and once people have booked up travel insurance for cruise holidays the report expects holidaymakers to take Christmas cruises and breaks to the Caribbean island.
Check back every Monday, Wednesday and Friday until the big day for the rest of our Christmas Countdown!
Image Credit: matze_ott (flickr.com)